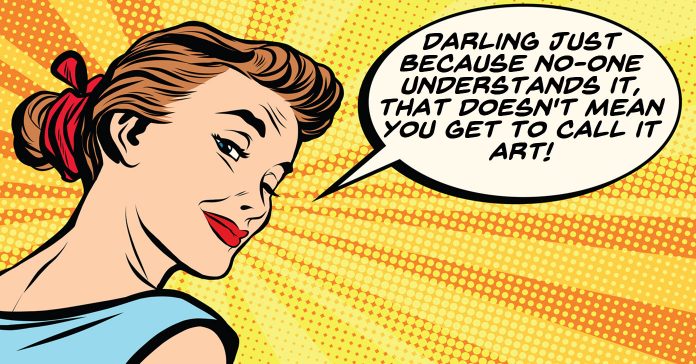 MAKING VIDEOS – Could this be the Basic of all Basics?
Get ready folks but it's only fair to warn you that I am about to embark on a longish ranty kind of blurb here in support of the video below.
Running this website as I do I get a lot of questions from people from all over the place on many aspects of shooting and editing videos.
There is one point that seems to constantly shine through with many of those questions which is that the person writing the question has achieved a very small degree of understanding about the process he or she is engaged in.
Now I don't blame anyone for this because it very much reflects the state of things in the world in which we live.
Electronics, automation, software and lots more things have and are contributing to a human mindset where there creeps in an expectation that by pushing a button "it all should just work."
That mindset in itself precludes such things as why it should work, how it works, when should you use it to work or anything else that involves knowledge of that thing or action.
These days anyone with a smartphone has access to a reasonably high quality video camera, a reasonably high quality still camera and on top of that at least some flavor of video editing software.
That's the reality of it.
On top of that many people also have access to more advanced video editing software on their home computers or laptops.
The relentless marketing and promotion of all these things is constantly reaffirming the idea that all you have to do is point and shoot, drop and drag, hit the Save button and success is assured.
This is further enforced by the concept that the more stuff there is the better it must be!
"Our new version has one gazilion tracks available for editing so buy, buy buy!"
Any knowledge of the subject as to how important the number of available tracks is becomes drowned out by the marketing noise.
The results from this level of involvement are everywhere for us to see and they are what would realistically be described as amateur.
Now don't get me wrong here!
If that is the level that you are happy with and if your expectations are being met then more power to you!
On the other hand if you are unsatisfied with your results both from a video shooting or editing perspective then the bad news is you will have to leave the "set and forget world" and begin the process of gaining knowledge on the subject.
No-one operating at an amateur level ever "accidentally" stumbled into the room full of pros!
The keys to all of this are isolating, learning and practicing the basics over and over until they are second nature.
In light of that the video below may well be the most basic of basics and for my money is well worth watching and taking on board as a guiding principle moving forward in your video adventures.
PowerDirector 17 Motion Tracking Tutorial
One of the first video editing software programs at the consumer level to introduce moving paths and motion tracking was CyberLink PowerDirector.
Since then they have been steadily improving this feature with various tweaks and additions as new versions were released.
This year with the release of PowerDirector 17, they have further enhanced this module.
As it stands the motion tracker can be used in two basic ways.
One easy and one hard!
The easy way is to place a mark on the object or thing in your video that you want to track.
Then you hit the play button and the software automatically tracks that thing.
However this is limited in many situations because the reality is the tracker can't actually "see" that thing in the video.
It is just tracking a set of pixels.
If too many of those pixels change (and they will!) the tracker loses "the thing" it was supposed to be tracking.
At that point you have to stop the process, back up to the point just prior to when it got lost, re-position your tracking marker and let it continue from there.
Did I mention that was the easy way?
The hard way is to select the point to track then advance the video to where the point moves, re-position the selection, advance, re-position, advance, re-position on and on!
Very fiddly but if you have the time, very effective!
The new addition to this module has not necessarily made it less time consuming but it is a whole lot less fiddly.
You can now advance the footage frame by frame using the keyboard and do the re-positioning manually using the mouse.
It actually works out faster and results in much smoother moving paths being created.
PowerDirector – Using the Video Collage Designer
Significant improvements have been made to the Video Collage Designer in the latest version of PowerDirector 17.
Check out the videos below to get an idea of the degree of control you can now exercise over this effect.
How to Film in Low Light Conditions
So probably the first thing to clearly establish here is what exactly qualifies as "low light."
You may need to sit down for this.
Low light could be described best as the amount of light you see when sitting in a well lit living room at night with most of the lights turned on!
Now of course to most of us we would consider that to be good lighting but unfortunately your camera (regardless of type) begs to differ!
The beginning of what we could term as the low light band is as described above and from there anything less is going down the scale towards total darkness!
That's the reason you often see a heavy graininess to shots taken indoors under those lighting conditions because at that point your camera (especially on auto settings) is beginning to struggle.
Rather than start hauling around sets of lights and stands everywhere you go there is another way you can tackle that problem.
Check out the video below for some great tips on how to deal with low light conditions as they are rather than by trying to change them.
Add Impact to your Edit with Sound Design
Most video editing software these days comes with at least some form of sound effects library although their actual tools for audio often leave a little to be desired!
For the most part these are very often ignored and in fact the addition of sound effects to projects is itself often ignored.
I always find this rather strange because the addition of even just few relevant sound effects can completely change the nature of a video project and make it seem far more professional.
Going for a bit of a look around within your sound effects library may surprise you if you have never been there before!
And by the way, just for fun take a couple of clips and load them into the timeline.
Then add any old transition you like.
Now, add a sound effect at the point of the transition, lather rinse and repeat to see what kind of stuff you can come up with!
$0 – practical lens effect – MUST KNOW FOR B-ROLL
Shooting specific B-roll footage is not really something the average amateur video maker has on his or her "to do" list but!
The next time you are out shooting some footage regardless of the situation, shoot some B-roll!
Then when you are putting it all together see what you can do with it to enhance your video.
Here's a video showing how you can even use your own sunglasses to get some wild looking B-roll that you can use.
3 Tips to Give Your Videos the Perfect Sound Mix EVERY TIME
Here are some quick tips for getting the sound balance right in your videos.
It is an important yet "unseen" aspect of making videos which if you get wrong, make them uncomfortable to watch.
Get it right and no-one notices!
As an added bonus in this one also listen to the way the creator has balanced his own sound in the video.
You will notice that for the most part while he is speaking there is an underlying music track playing that is barely audible.
Any louder and it would be a distraction, any softer or removed altogether and the video would "seem" somehow different, somehow lacking in something that you just can't quite put your finger on.
That is the effect a well balanced sound mix has.
Instructional Videos
If you are in the business of making explainer videos of any kind you should note that different types of video are best suited by different styles of video.
In the article below the guys at Techsmith cover which type of video is more suited to which type of instructional project.
PowerDirector – Make a Lower third with a bar with Title Designer
Improvements to the title module in PowerDirector 17 have resulted in at least one tedious job getting much easier.
Previously to create a lower third bar you pretty much had to create a transparent .png image then overlay that on the lower third area and finally add text on top of that.
The new PowerDirector 17 update has added a whole bunch of design controls to the title module so now you can achieve the same effect without have to separately create a lower third graphic.
What ANGLE Should You FILM At And WHY?
This is an excellent video tutorial covering the subject of camera angles and the effect that angle has on the viewer's perception of the scene or subject.
Very often when we are out and about and a shooting situation presents itself we get kind of trapped in the heat of the moment.
A lot of the time we are trying to just get the footage without much thought as to how it is going to look later.
Then once we get it into our editing software that footage somehow seems to be not quite what we were thinking it was going to be.
There are a few basic concepts which if learned well can stand you in very good stead when out shooting on the fly.
The first is the position of you and your subject in relation to the main light source and the second is the position from which you are shooting in relation to the subject.
Filmora Motion Tracking Hack, Importing Music and FAQs
This is one of the weekly Q&A sessions put on by Filmora where they answer questions submitted by their users.
I like to catch up with them on a regular basis for a few reasons.
First of all they very often give away hacks to using their software in a way that seems beyond what you would think it could do "out of the box."
Another reason I like them is because they also answer questions or demonstrate techniques that are applicable to any video editing software, not just Filmora.
And finally I kind of like them because they try to be creative in presenting ideas for projects or ideas for effects etc. within projects that are quite good.