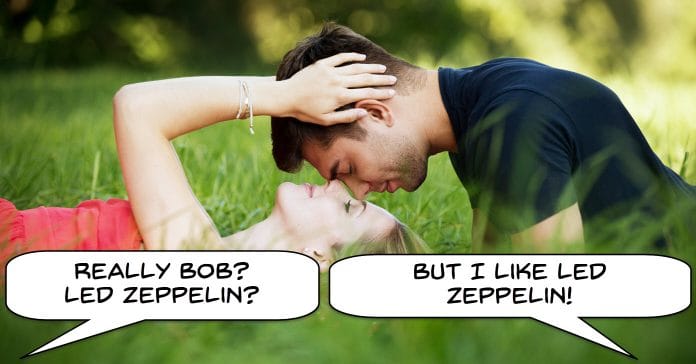 How to Find Music for Videos
One question that I see coming up on a lot of the forums and user groups is the question of choosing the right music for the right video.
Too often you will see videos that rely heavily on audio to maintain interest using music that seems in no way connected to the visuals.
The video below goes into the subject quite well but before that I wanted to add my two cents worth.
One of the first things I learned about adding music to video was to have the music match the overall mood to characteristics of the video.
OK, now that seems a bit of a no-brainer but bear with me.
The second point I learned and this is the one that made everything make sense, is that I learned to completely ignore my own personal tastes in music.
Just because I loved the track and it fitted didn't necessarily mean that everyone else would!
And bear in mind that the music is supposed to enhance the visuals not distract from it.
So when I chose my favorite tracks I usually ended up with two reactions.
The first was that the audience also loved the music and stopped watching the video to listen, the second was they hated the music and just kind of shut out everything!
So on top of what is in the video it is also important to consider your target audience when it comes to choosing music.
Ramp Editing Walkthrough
OK so first of all there is no such thing as a "ramp edit" or "ramp editing" just in case you were wondering what the hell that's all about!
The term itself was coined by the creator of the video below to describe a certain type or style of editing that is designed to "ramp up" the excitement factor in a sequence of shots.
The most common place you would have seen this style is with movie trailers where the editor is trying to pull you in very quickly into a 15 or 30 second ad spot.
Now maybe you will find this technique useful or maybe not but the video tutorial itself is well worth a look.
I particularly like these types of video and include them every time I can.
They allow you to not just see what is being done by the editor but more importantly what the thought process is that is driving the decisions he or she is making.
PowerDirector 16 – Glitch Effect Tutorial
One of the great things about the internet is the way in which information that was previously difficult to find or at least access is now everywhere.
The problem with the internet is that the information is everywhere and all smooshed together with every other piece of dis-related information!
The result of that is that often when trying to find out how to do something you end up going around in endless circles and after a very short time you forgotten what you were looking for in the first place… cue cute kitten photos.
So one of the main reasons for the existence of this site and particularly the Friday Roundup is to help filter out the noise and see if I can isolate some interesting and helpful content.
So this week I found a new channel on YouTube offering a bunch of tutorial videos on the use of CyberLink PowerDirector and most importantly, a great transition video.
You know how I hate those prepackaged transitions!
This one is an effect you will see quite often and can be very effective if used in the right place.
Filmora – Chroma Key Tutorial
Video Editing Software makers just love to sell their products on the basis of cool and groovy features that "anyone" can use to make a Hollywood blockbuster!
Unfortunately that never really turns out to be true because "Hollywood blockbusters" don't actually succeed or fail based solely on the editing software being used!
One of those features they tout as offering a point and click your way to success option is green screen.
On the face of it they say all you have to do is video in front of a green screen, pull it into the software and a couple of clicks later you have an awesome green screen sequence… woohoo!
In reality nothing could be further from the truth.
The success or failure of any green screen clip starts way before you even open your software and actually it begins before you even start filming.
The video below covers quite a few of the basics that you need to have in place in order to get a good green screen effect going.
In fact it pretty much covers most of the basics you need.
If however you feel you want to check out the "big boys and girls," "everything you ever wanted to know" video on green scree then go to this link and scroll down for the Basic Filmmaker's guide to Greenscreen.
Personal Voiceover and Training Session
Given the fact that the most important part of video is audio it is pretty easy to see in most amateur productions that narration or voice-over can drag you down pretty quickly!
At the pro end of the scale voice over work is seen as an art unto itself demanding a specialized recording environment, script writers and professional voice talent.
At our end of the spectrum things tend to look a bit different!
Usually our "studio" is a quiet (or not so quiet) place in the house, a microphone hooked up to a computer and, well actually that's about it!
Even when we take the time to get a little sound proofing in place and polish up the voice track in software we are not getting the same results as the pro's.
One of the key reasons for this is that there is an art to recording voice and I am not actually referring to the recording part.
What I am talking about is the speaking part and this is so often overlooked as the reason why that voice over isn't quite up to what you thought it would be.
You can have all the equipment in the world and still not get that Morgan Freeman sound unless you actually have Morgan Freeman on hand.
Yes, the pro's process the sound on any voice over but the old rule applies, garbage in = garbage out.
In other words unless you are speaking in a very specific way on your voice overs to maximize the quality of the sound produced there is only so much the equipment can to to enhance it.
Check out the video below which is a live voice overs training session and offers a great insight into some of the tricks of the trade.
Fifty Dollar Dolly
Hey! For $50.00 this looks to be a pretty good dolly! And even if it isn't all that good or you don't actually need a dolly… its a great D.I.Y. project on its own.