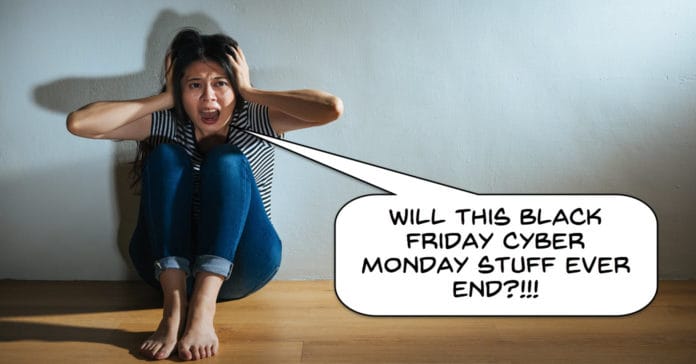 In-Camera Effects
These are some pretty advanced looking in-camera effects that just about everyone can pull off.
The main things you will need are a camera of some description and access to either a hardware or a department store or both!
You may find a few of the effects to be a bit out of reach mainly because of their dependence on pro lighting but most of them should be easy.
The real trick here is not actually getting the setup you need as far as equipment goes.
What you will need to do is practice using the effects to get desired or desirable results.
Handheld B-Roll Transitions
Want to add some pro B-roll transitions to your next project?
Check this out for a good look at what it takes to get that kind of footage and how you can ultimately work it into your next video epic.
Tips to Make Better Thumbnails for YouTube
Full disclosure here, there are a LOT of videos on YouTube available to show you how to create thumbnails for your uploaded videos.
However the reason I have included this one is because it is from Kevin at the Basic Filmmaker and he always drills down into the meat and potatoes of any subject.
In this one he covers why you need a good thumbnail, what makes a good thumbnail and exactly how to make a good thumbnail for your videos.
How to Make A Talk Show Intro – CyberLink PowerDirector 18
This one is just a quick walk through on creating an old "talk show" style opening sequence if you wanted to use it in your videos.
It is quite simple and mainly relies on selecting 60's or 70's style assets to give it that retro look.
CyberLink PowerDirector 18 Review Here
PowerDirector – Subject in Color, Background to Black and White
This is a basic tutorial executed in PowerDirector where the main subject of the video remains in full color throughout but at the end there is a freeze frame and the background goes to black and white.
This leaves the subject in color and forces viewer attention on to that subject.
The reason it is limited to a black and white background freeze frame is because of keeping it simple.
However if you watch the video and have any familiarity with masks and motion tracking you could also apply the same effect to a moving sequence.
Recreating Your Video in 2 HOURS (Zach King Inspired)
Another excellent "challenge" video from the guys at Cinecom.net.
This week their challenge was to recreate a video sent in by a viewer.
The video sent in was very much in the vein of a Zach King video in that it uses some pretty effective shooting and editing techniques to achieve a great visual effect.
If you want to see the type of video I am talking about just search for Zach King on YouTube and you will get the idea.
Whilst I generally like these "challenge" videos this one in particular is very good.
In order to replicate the original video they first have to go through the process of deconstructing the effect shown as well as then putting together their own version.
The result is great "step-by-step" of the entire process.
Underwater Audio Effect – Filmora 9
Although this is a run through of achieving a few different audio effects in Filmora9 it pretty much applies to any video editing software on the market that I know of.
Most editors have at least some audio effects or sufficient controls on offer to get the job done.
Another important point I wanted to make was to draw your attention to something Daniel mentions in the video.
One of the best ways to "sell" an audio effect to your audience is by having what is happening onscreen match the idea or feel of that effect.
Video is very much an audio AND visual medium so pulling off any effect is always more effective if there is both and audio and visual element to it.
How to Film Better Smartphone Videos
These are some handy tips on how to get better footage when using your phone as a video camera.
The bottom line here is that most phone devices can capture video these days at a quite remarkable level of quality all the way up to 4K.
However there are some physical and technical shortcomings they all have in common and although many of these cannot be totally eliminated they can be controlled to some degree.
The first of these is just the size and weight of the phones themselves and by the way, this also applies to action cams.
Because they offer almost no weight resistance to the person holding the phone, the possibility of getting steady footage is greatly reduced.
In the video they suggest using a gimbal which is a good idea.
However if you don't have one you can always reduce shake by holding the phone with your elbows tucked into your sides so that basically you become a tripod!
You can also lean up against a wall to get steadier footage.
There are some other tips in the video on lighting and lenses so it is well worth taking a look.
And if you are looking for some solid information on the best video editing apps for Android then you can take a look here:
Thor's Hammer Effect
This is a special effect done completely in Filmora9 which depends to some degree on motion tracking.
The reason this is a such a good tutorial is that Filmora9 does not have motion tracking!
What it does show is that with a good understanding of what your software can do and HOW things are done, very often you can easily work around any shortcomings.
Doing the same effect in software that does having motion tracking would just be faster.