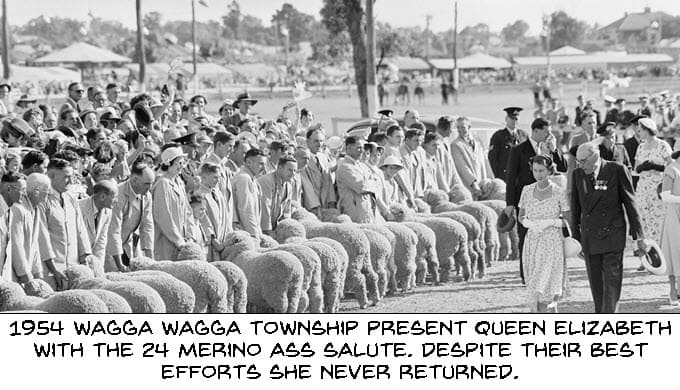 Closed Caption Files
In the post linked below from Techsmith they go into quite some detail on the subject of Closed Captions.
Whilst they tend to go on a bit about the legalities of it before getting into a tutorial I wanted to take a minute to expand a little on the subject.
Closed Captions are similar to subtitles that play along with a video as text usually at the bottom of the screen.
The difference between subtitles and Closed Captions is that CC's include much more information regarding what is happening on the screen.
Subtitles are used to either translate what is being spoken onscreen into another language or to add clarity when the person speaking may be difficult to understand.
CC's include much more information on top of the dialogue being spoken.
CCs may show information such as what sounds are being heard as well, so in a CC you may see written on the screen, "Door bangs" or "Footsteps on gravel" so that people who cannot hear can get a broader sense of what is going on.
There is yet another reason why CCs are worth looking at and that is from the point of discoverability.
This point particularly applies to YouTube but is also relevant in a wider sense.
To understand this you first have to understand that the way YouTube or Google or even Bing decides whether or not to show your video for any reason is because they feel it is relevant to what is going on with the user.
A search engine tries to present you with relevant videos for your search and YouTube tries to do the same.
YouTube also tries to present you with related content based on not just your search but what you are watching now or have watched in the past, their goal being to keep you engaged and on their site for as long as possible.
The problem for them is that the search engines and YouTube can't actually see video!
A search engine cannot sit down and look at your video to understand what it is about.
The only way they can work it all out is by reading the title of the video, the name of the video file and your description of the video.
This is how they decide what the subject of your video is.
However there is one more way they can do it and it is easily one of the most powerful.
When you upload a video to YouTube they will immediately try to run it through their voice recognition software to work out what it is all about.
This software is VERY inaccurate but despite that inaccuracy they will still produce a Closed Captions file anyway and it will be in the form of a .srt file.
A .srt file is basically a text file that has the spoken words of the video in it but it also has a timing code in there as well so that the words appear at the correct times in the video.
You can take control of that process by providing your own .srt file and uploading it with your video and if you do, the search functions of YouTube and the other search engines will be able to get a far more accurate idea of the subject of your video.
Ease In/Out Keyframe Motion Tutorial
Easing in and out of motion effects describes the action of starting or finishing the motion slowly rather than just a sudden commencement of that motion.
Imagine a title that just shoots in from one side, slides across the screen and disappears all at the same pace.
Kinda looks a bit amateurish and cheesy when you do that.
Easing in and out means that title would slowly appear then pick up pace then slow down and finally disappear in a smooth and non-jarring motion.
Check the video below for instructions in PowerDirector but remember that most editing suites will have this feature.
A Big Video Shooting Resource
The beauty of the internet is that just about everything you ever wanted to know about anything is most likely available to you right there online.
The problem is that mountains and mountains of stuff you have absolutely no interest in now or maybe forever is also there and it is all mixed together in a giant soup of data.
Now services like Google are great in that they can help you isolate the information you are looking for so that very often without too much trouble you can actually find that needle in the haystack.
If, on the other hand, you are searching for a group of needles in the haystack you can be absolutely guaranteed that the group is in no way… grouped!
You have to find one, then find another and then another.
I know this because that's pretty much the reason this site exists.
It's just a record of my own needle search!
It is rare that you come across something these days that takes a wider or more comprehensive view of a subject or part of it.
That's why this weeks star post goes to Premuimbeat.
The link below goes to a post they made this week that covers a whole bunch of things related to Director of Photography in Cinema.
Now I don't really think there are any D's of P reading this but if you are interested in the process of shooting better videos then the article is an incredible resource in itself not to mention the links to the resources as well.
Sure some of it may be a little advanced but it covers everything from soup to nuts on shooting videos and even a quick read through should give you some great insights into improving your videos at whatever level you are operating at.
If there is only one part of the article you read then it should be the section on the various types of shots.
They give a great rundown on how each type of shot is used and why, and the effect each type of shot has on the audience.
More Action Cam Action
This one is part three in a series that Magix have been running specifically aimed at the action cam editing market.
As I have mentioned before they are attempting to target this market at the moment with the latest version of their video editor, Movie Edit Pro in a number of ways.
The main way has been by adding features in the new release that are aimed at making the creation of action cam video easier and more intuitive.
The second way has been by adding content on their site to help people wanting to make videos like this learn how to do it.
In this week's video they cover audio and even if you don't really have action cam stuff in mind the tips and theory behind them really do apply to all forms of video.
I can't tell you the number of times I see rather well shot and very well cut videos on YouTube and other online video sites that are almost really good!
What they inevitably lack is just that final piece to fall into place and that piece is most often the audio.
Good audio you never notice, OK audio gives you a sense of something not quite being right but you can't put your finger on it and bad audio makes you run away!
Stock Footage and Some Shot Tips
Obviously each week that I put together the Friday Roundup I have to wade through a mountain of material before I cut it down to what I think is of any value.
To be honest nearly all of the stuff that comes across my inbox is generally of a shameless self-serving nature and finds its way to the trash pretty quickly!
However sometimes the creators of this kind of stuff are just smart enough to include enough value to the mix that I don't mind including it.
Shutterstock is one of many stock video sites that have popped up over the past few years trying to cash in on the stock video market.
I have no problem with that and I even don't have a problem with any site trying to promote itself.
This week I saw an article they posted which is linked below.
Yes, it is a self promotion article designed to get you to sign up for their site and their service.
But within that there is also some great tips and information on not only what an establishing shot is in the world of video production but also when and how to use them.