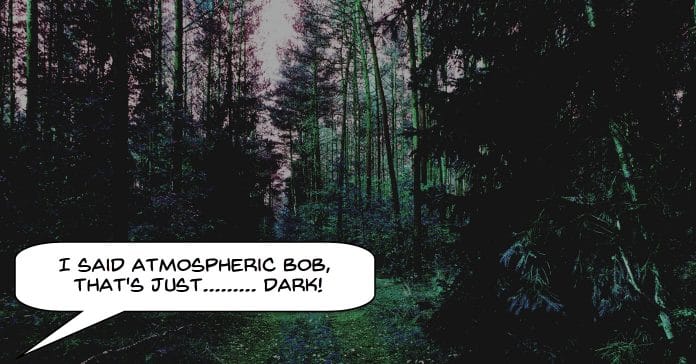 Cinematic Lighting Techniques
One of the current catchphrases that seems to be circling around at the moment is "cinematic."
There has been a lot of talk about adjusting frame rates to shoot more "cinematic.," applying cinematic LUTs or color adjustments and on and on.
Unfortunately this kind of discussion tends to go around and around without anyone actually realizing that they are going nowhere on it and that's for a good reason!
To achieve that "look" you see in the cinema is no easy task and the reality is that it is not just because of a 24fps frame rate, a certain type of lens or even specific color grading.
The achievement of that look is the result of all of those things and more, and realistically is the difference between enthusiast and professional.
The only reason the above-mentioned aspects of video production are talked about at the amateur level is because automatic tools can be sold to deal with them.
These things can be touted as reasons for you to buy this product or that software but the bottom line is that they will not take you to where you want to go just because to are able to point and click at something.
The real reason that an overall cinematic look can be achieved boils down to one key factor.
That factor is lighting.
You can pretty much fake your way through all the rest but on the subject of lighting there is no wriggle room whatsoever!
So why is lighting never mentioned in the discussion?
Because it is hard, it has to be learned, practiced, re-learned and practiced again and again.
The pro's didn't get to where they are because they bought some software or an awesome camera (although they probably did!), they got to where they are by learning about lighting.
Video or movies grew out of the subject of photography.
Photography means literally, writing with light or light writing.
It is no different for video so if you really want to get all cinematic start with the video below and keep going from there!
Camera Hacks 101
I came across this simple camera hack this week and thought it would be a good idea to share it.
One of my first rules when I get a new camera or just about any electronic device for that matter is that before I am allowed to take it out of the box I must first read the instructions.
Now I know that may sound a little OCD on my part and that's because I am just a little OCD anyway but at least hear me out!
The full procedure is to read the instructions then take the device out and because I have read the instructions, put it together or fire it up depending on the device.
Once I have it in my hot little hands I then go back through the instructions again with the device in my hand and have a play with it.
It is very surprising these days when you delve deep into the functionality of devices like cameras.
You really never know what you are going to find!
As a case in point check out the video below on setting up your camera's presets so that you can easily move off the auto settings without having to fumble around in its menu system to get to where you want.
The video shows one type of camera only but just about all modern cameras will have this as a feature.
Jump Cut Tutorial
In the world of editing there is one type of cut that you are absolutely not allowed to do… except when you are allowed to do it!
That cut is the jump cut.
The rule goes that when you cut at any time within a scene the camera angle must change by at least 30 degrees.
However given the fact that there are thousands of videos on YouTube that actually USE the jump cut you can guess that it is definitely one of those rules that can be broken.
To get an idea of what a jump cut is and how you can use it effectively check the video below.
7 Editing Tips That Are Simple And Beautiful
Obviously the internet is simple awash with information on just about any subject you care to name.
The problem with the internet is that all this information on a myriad of different subjects is just smooshed (I think that's a word!) together and located all over the shop.
On top if the inherent smooshing (I am totally going with this as a word now!) together of the information it is also not sorted in any way according to any level of existing knowledge or expertise of the person seeking information.
Basically that's why I do the Friday Roundup.
It is my effort to delve into the subject of video editing and shooting at all levels and try to separate out the bits that would apply to the beginner, amateur or your average home movie maker.
Sometimes I find stuff that is right on the money.
Most times I find stuff that has parts of it as being applicable and other parts being over the top in its technicality.
The video below is a perfect example.
Overall it offers some excellent tips for editing that show clearly how to take you editing up a notch or two.
However most of the tips are aimed at the pro, semi-pro or budding pro at least!
So for the average person there are actually two very important tips to look at and fortunately they are at the very beginning of the video!
The main one is the concept of editing as a building process and is a lesson once learned will serve you very very well.
It is quite natural for most people when presented with the action of editing to simply load everything on to the timeline and start cutting out footage that is not needed or unusable.
This in fact is the exact opposite of what editing is so at least checkout the first part of the video to see what I mean.
CyberLink PowerDirector 16 – Produce Tutorial
At least once per week I get a question from a reader regarding what file types to use for various purposes when producing the final output of a video project.
Although it would be nice to think there is a one size fits all solution to this aspect of video production the reality is that it can be a bit of a minefield for many people.
I get people asking how to create a high definition DVD when even a basic understanding of DVD reveals that high definition is not part of the DVD standard, then to confuse things you can make one under certain complicated circumstances.
This also extends into the morass of confusion most people hit when they come close to the subject of file types, file extensions, wrapper files and finally codecs!
That's all before we even get into the individual parameters of whatever file type you select.
Frame rates resolution, bitrates, it just goes on and on.
So below are a couple of videos using CyberLink PowerDirector and Pinnacle Studio as the guinea pigs and in them Maliek goes through at least some of the basics when it comes to choosing appropriate file types for your projects.
Pinnacle Studio 21 Ultimate – Export Tutorial