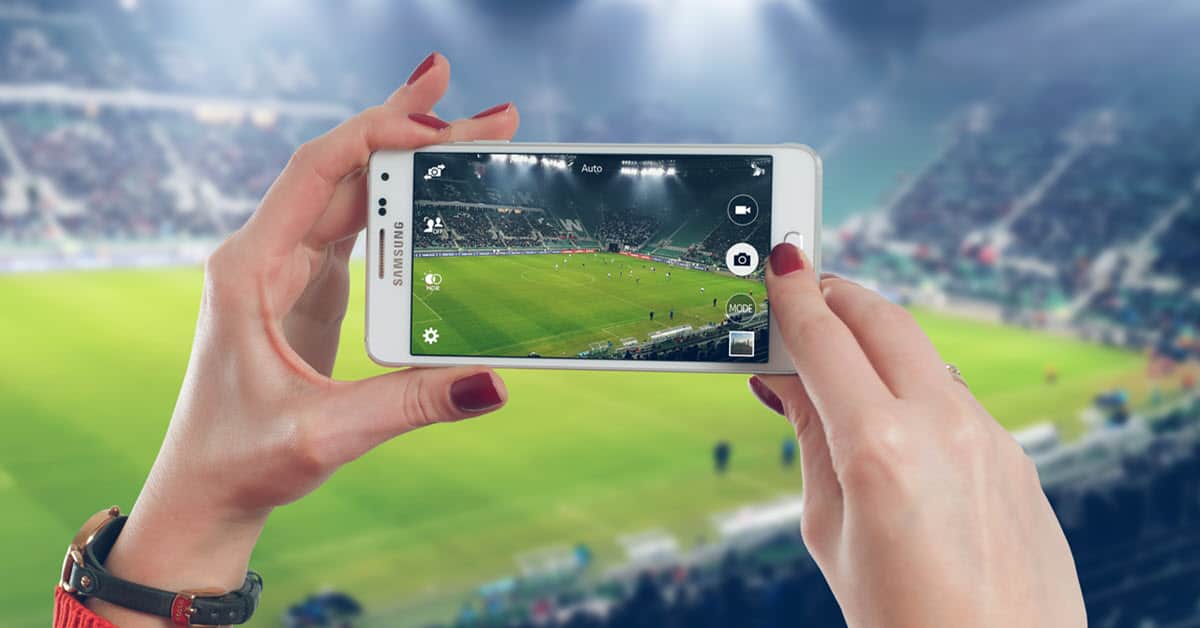 5 Creative Ideas For Shooting Videos on Your Phone
These are some cool shooting tips for mobile footage for sure but in reality good footage is good footage regardless of the device you used to get it.
Yes there will be some differences but it doesn't really matter what you use to get that footage, the basics always remain the same.
---
Should You Upload Videos as Private or Unlisted?
Last week Daniel Batal posted a video explaining a little optimization trick that anyone can apply to their YouTube videos.
You can read about that in last week's Friday Roundup Here. (https://diyvideoeditor.com/the-friday-roundup-getting-in-the-groove-for-video-and-more/)
The strategy is that you first list a newly uploaded video as Private and apply all your usual optimization steps before making it Public.
Then you change it to Unlisted, add a pinned comment, set it back to Private then finally publish as Public.
A lot of people asked him in the comments of that video about those various settings so in the video below he goes through them all to clarify.
---
These Channels Will No Longer be Monetized in 2022
There have been some recent updates and changes to YouTube and as usual a lot of noise and grumbling going on about them!
New guidelines for content based on quality and originality, the removal of the "Dislike" count and others.
Check out the video below for a reasonably balanced look at it all.
---
How To Succeed on YouTube in 2022
Although Daniel runs a private (and paid) consultancy group for YouTube creators he is more than generous with his free stauff as well.
The video below is a full hour of content covering the importances of what you need to do to succeed on YouTube in 2022.
It is important to note that strategies and information on how to be successful on Youtube is a constantly evolving subject and believe me, what worked two years ago will most likely not work today.
---
Canva Video Editor – Complete Tutorial for Beginners
This is a complete run through of the video editing interface offered by Canva.
You can use this for video editing even in the free version so in a pinch you may find it useful.
Personally I have been watching this feature for a while now and compared to a dedicated video editor I find it really clunky.
That's just my opinion and I am probably a bit biased because I prefer to use a fully loaded video editor like VideoStudio (Review Here) to exercise finer control.
---
Cinematic Coloring in Filmora X! – Wondershare Filmora X Tutorial
For a basic video editor Filmora offers some decent tools for correcting and even grading color in your projects.
Of course in reality it's no DaVinci Resolve but if you get to know the tools reasonably well you can pull off some good results.
---
How to Trim Video Clip in Split Screen – Filmora X Effects
Recent changes in the latest version of Filmora X have resulted in some procedures changing and workflows for some modules changing as well.
One of these is the Split Screen Templates.
Previously you could take clips in the Media Library and set Mark-in and Mark-out points while the clips were still located in the library.
Then when you dragged those clips onto the Split Screen Template on the timeline, those Mark-in and Mark-out points were respected by the template.
The recent changes mean that now you have to first drag the clips on to the template and then set your Mark-in and Mark-out points.
I am not really sure why they changed it to be that way but there ya go!
In the video below you can see how to do it manually from within the template settings after you add the clips.
---
How to Overlay Images and Use Keyframes – Filmora X
This is a demo in Filmora of using overlay tracks, key frames and preset motion effects to work with images.
---
PowerDirector – Working with the Color Board Design Tools – Part 2
This is the second in the series from Sharper Turtle working though the features in the new Color Board design tools in PowerDirector 20/365
---
PowerDirector Best of 2021 Video Contest – with Editing Tips
This is a run through of some of the best videos submitted to CyberLink by users of PowerDirector as part of one of their online competitions.
The videos themselves are all quite cool and fun to watch but each one is followed by a basic "how to" segment covering the effects or techniques used in each one.
---
How to Split, Trim, & Cut Videos – CyberLink PowerDirector 20/365
It's been a while since anyone made a "back to basics" video for PowerDirector.
Given that the program has been updated steadily over the past few years things have changed a bit so this is a timely reminder as to how to navigate the interface to pull off the basic actions.
---
YouTube Studio Testing Search Insights
YouTube are in the process of rolling out some new features in the Search Insights section of YouTube Studio.
In the article below you can see where to find the new data and also how to apply it to your YouTube Channel.
---
---