7 Habits You Must Develop as a Video Editor
Right now I seem to have become the "go to guy" for my wife and a few of her cohorts when it comes to video editing.
They have all suddenly decided to get on to YouTube so I am stuck with editing their videos.
Basically it is a lot of "sausage factory" work just churning them out as they are all pretty simple as far as content goes.
However the number of hours I am spending doing it is creeping up!
What I have found is that more and more I am identifying repetitive actions that are driving me crazy and to stop that happening I am finding or creating Keyboard Shortcuts.
Using Keyboard Shortcuts is literally saving my sanity you should do that too!
Below are some good, solid tips for making the editing process way less painful than it has to be!
Maybe you have seen them mentioned before or maybe, like the organization one, you have heard it a million times!
Either way these really are tips that you need to get into the habit of if you don't want to get tired of editing.
---
Are you using Music in your videos Wrong?
Although the video below directed more towards the creation of ads or commercial content at a professional level this is still an interesting take on finding music for your videos.
Usually we make the video and then look for music to match.
Here Daniel talks about very roughly putting together the bare bones of the video then choosing the right music.
Once he has the music he then edits the video to match the music.
Worth looking at for a different take on the subject.
---
15+ Camera Shots and Angles Every Videographer Should Know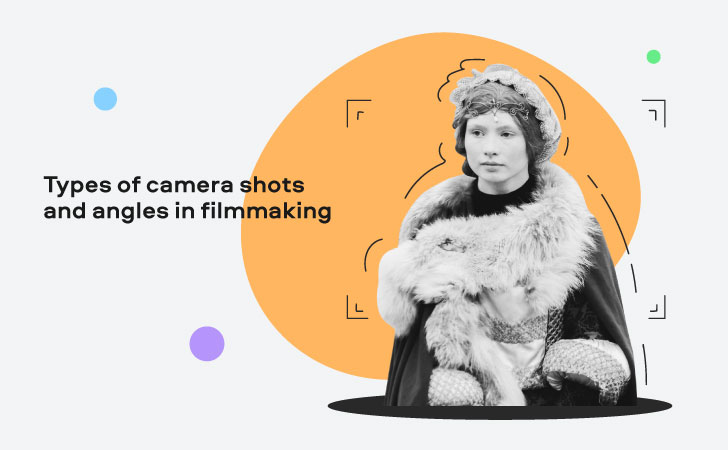 This is a good run through of most of the basic shots and angles you should first get under you belt when beginning.
Each one has a purpose and creates an effect in the viewer so they are well worth learning.
---
Easy Masking Tricks – Wondershare Filmora Tutorial
Somewhere else on this weeks Friday Roundup I mentioned the trouble with masks!
Even though masks for oddly shaped objects like people that move within a video are almost impossible there are still quite few ways you can use masks to create interesting effects.
Here are a few done in Filmora.
---
Using Blend Modes in Pinnacle Studio 25
I have ben using Pinnacle for a few years now and never knew it didn't have blend modes. Why was I not told!
I think it's just that the type of projects I was using it for never called for it.
Anyway Pinnacle Studio 25 has just introduced Blend modes to its already bewildering arsenal of tools and features.
You can see what it is all about in the video below.
Of course because it is Pinnacle Studio they didn't just add some blend modes and be done with it, oh no!
Remember this is Pinnacle Studio so it is pretty much blend modes that go to eleven!
---
Best Video Transitions You Should Know About
This is a great little video from the guys at Movavi on the subject of transitions.
It has been a while since I had one of my rants on this subject so let me refresh your memory.
There is nothing that will make your videos look more cheesy or announce more loudly to the world that you are a hapless amateur than by using prepackaged transitions that came with your software.
By far the most common professional transition being used is the straight cut… in other words, no transition at all!
There are many ways to achieve the straight cut and you can see them in the video below.
---
What is a Tracking Shot? 25 Best Tracking Shot Examples
The video below is actually just a teaser for the subject of tracking shots.
If you are at all interested in the full picture then click the link below to an article that has lot's of info and more videos to fully explain this concept in film making.
---
PowerDirector – Tips on using the AI Mask Tool
There is probably nothing more fiddly and annoying than trying to work with masks in any video editing software!
Given that it is the basis of so many "trick" videos or optical illusion effects I often wonder at how people can just sit there making masks!
Of course creating mask is OK for a still image but when it comes to video…. oh my goodness!
Anyway things seems to be moving a little in that area these days with CyberLink PowerDirector introducing an A.I. Mask tool that tries to predict what it is you are trying mask.
It is certainly not perfect and does not track video but we seem to be on a development path here so lets keep hoping!
---
Facebook Live Streaming – Complete Beginners Guide
All the kids are streaming live these days apparently so we better keep up with that!
So it has been a while since I found anything on FaceBook Live Streaming and as is usually the case with these things, there have been changes!
With the rise of Zoom and OBS, FaceBook have had to keep developing their own streaming service and much has changed.
So to get us all up to speed we have the video below.
---
How to Extract Audio from a Video in Filmora X
The title suggests this is simply how to extract the audio from a video in Filmora but in reality it is a little more than that.
Basically it is a run through of most of the various audio options and tools you have available in Filmora X at the moment.
---
Creating a Light Saber Effect – Live Video Editing!
We have two new Livestreams this week from Daniel Batal and in each one he goes into fine detail on how to pull off specific effects in Filmora.
I think it is important to note a few things about the two videos below.
The first and most important is that the reason these videos are quite long is that Daniel does not just show the steps and then be done with it.
The vast majority of time is spent on explaining what he is doing, why he is doing it and why doing it another way may not work.
In other words the main point is to give an understanding of the process and not just show you a new trick.
The second point is that he does the demo in Filmora.
Even if you are not using Filmora these are still relevant to anyone.
I say that because there is nothing particularly advanced or exotic about Filmora.
If you can do it in Filmora, you can do it with just about any video editing software.
The first video covers how to use keyframing to execute a Star Wars light saber effect and why you don't use motion tracking.
Text Effect
This one covers advanced techniques for using masks, keyframes and titles to create the effect of text coming out of someone's mouth.
---
5 Biggest Concepts in Fusion – My BIG Beginner Tips for Compositing
One of the misconceptions that is common at the consumer end of the video editing software market is that when you buy editing software, that's actually what you are buying! Not so!
What you are actually buying is about five separate programs that have been rolled all into one.
You have an import/capture module attached to a library that offers organizational ability.
An editing module whose whole purpose is to add, cut and manipulate the files held in the library.
A post production module which handles all effects and adjustments to the assets as well as basic compositing.
A rendering module that outputs finished projects in a form suitable for the purpose.
And finally a disc burning module that incorporates CD, DVD or Blu-ray authoring.
At the pro end of the scale pretty much all of these modules are completely separate and are contained within their own self-contained workspaces.
At the consumer end the effort is to combine everything into a workspace that way less overwhelming.
For the pro's it is all kept separate to accommodate projects that are going to be far more complex and way bigger in size.
This separation of workspaces adds to the complexity of what you are presented with onscreen but allows for far greater functionality and finer control.
That's why DaVinci Resolves looks pretty daunting at first.
---
---