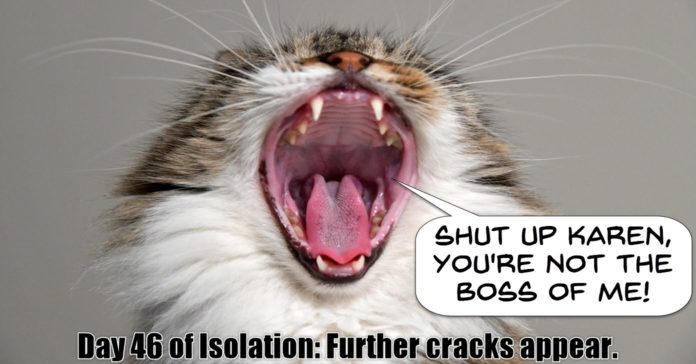 Blending Modes Demonstrated
This is an excellent video from the folks at Corel not only covering what blend modes are in their product VideoStudio but what they are in general.
Of all the technical capabilities of modern video editing software "blending" is probably one of the most misunderstood.
So it doesn't matter of you are using VideoStudio or not, this is a great run through of blend modes in general.
Production Quality – 11 Ways To Make Your Videos Better
These are some great tips for lifting your videos to that next level presented in a very easy to understand way.
I particularly like Becki's style of presentation because she covers what is necessary very directly without a lot of technical or mindless fluff.
You may have come across most of the advice in this video before but these basic really are worth repeating.
The final tip she covers is under the heading of Branding and by that she is mostly referring to the text graphics you may be using in a a project.
To that end she provides some suggestions for five fonts that you can use that look really good and are free.
Just take note of the names then do a search for them and you will find them very easily.
How to Edit a Movie Trailer: Part 1 of 3
This is the first in a free series of three video tutorials created by Film Editing pro on the subject of creating Movie Trailers.
Before you go thinking I may be drifting off track here a little and wandering into the fully professional field bear with me… I am going somewhere with this!
Although movie trailers are an art in themselves they are actually tiny video projects that have been incredibly compressed into a tine watch time.
Because of that the people that make them have to be incredibly precise in every aspect of what they add to the project and how they do it.
Even though none of us will probably be making a movie trailer any time soon there is some great information to be had from the entire series.
You can sign up for the full three part series of tutorials here.
8 Tips for Creating Vertical Videos
Well about ten years or so ago it would have been complete sacrilege to suggest even shooting vertical video! How things change!
These days depending on what you are going to do with you video you may be shooting widescreen, vertical or even square video.
The most common format outside of horizontal is vertical and because of that different frame shape there are a few technical things you should be aware of to make sure you are getting great footage.
Masterclass: Mobile Cinematography
This video is somewhat of a promotion for a particular type of phone cam but that's OK they are not too pushy about it.
The actual "How to" part of the video starts at the 3:00 minute mark but I would recommend watching the video from the beginning so you know what they are talking about.
There are lots of "How to" videos out there in the internet covering the subject of shooting with mobile devices so that's nothing new.
What I like about this one in particular is that it is basically an exercise in problem solving.
It is not just a matter of how to solve the problems presented by the limitations of a mobile device.
It is more a matter of how to create something that looks really good using a mobile device.
How To Properly Upload Videos To YouTube in 2020
So it is 2020 and probably time to re-visit the uploading interface in YouTube if you are using that service.
The one thing that has remained constant over the years in YouTube is that it is always changing!
So if you are using YouTube I would suggest that now is a good time to give yourself a little refresher on the subject just to be sure you are doing it all right and taking advantage of all the available features.
One thing that has been happening recently is that many of the regular video editing software programs that allow you to automatically upload to YouTube from their interface have been failing.
This has been due to YouTube changing their API without telling anyone (as usual!).
My take on this is that I never have and never will use that feature in any editing software.
There are numerous things you can do when you are uploading manually and it is just crazy not to take advantage of them at the time.
Everything I am talking about is in the video below.
How to Make a Cinematic Travel Film – Behind the Scenes
This is another "Behind the scenes" form Aidin Robbins covering in great detail every aspect of a project he posted last week.
Before you take a look at the video below I would advise you to watch the original video he is talking about to get a clearer understanding of where he is coming from in this one.
Filming a SPICY Commercial with Just a Tripod
So first of all this is not a real commercial for cream cheese BUT, I think the guy that made it is buckin' for a sponsorship!
Anyway it is another excellent video demonstrating some techniques anyone can use to create something awesome at home.
How To Make Custom Title Transitions in FilmoraPro!
Well on the surface of it this one is exactly what it says in the title! Custom Title Transitions.
However it is also a good example of why Wondershare developed their own more professional video editor rather than keep extending the capabilities of Filmora9 .
There are two main problems faced by software companies when it comes to developing and adding features to an existing program.
The first of these is that when you add new features you inevitably begin to crowd the interface with access to those new features.
In that case of Filmora this was a huge problem for them because the whole point of Filmora9 was to keep it simple, easy to learn and and easy to use.
Having a forbidding user interface hardly fulfills that promise!
The second problem is one that is not so obvious.
Let's take Filmora9 as the example.
The entire back-end of the software was designed for a particular purpose and a particular feature set.
With that in mind they set about making the software run as fast as possible on your average home computer setup.
Every time they add something new chances are they are going to degrade that excellent performance because the new feature will use more resources on an already stretched machine.
They could keep pushing that only so far.
So in their case they decided to create a new program designed from the ground up and that saw the release of Filmora Pro.
Daniel Batal Saturday Night Live Hangout
Stand by for a long one! This video is about an hour and a half long and covers a mountain of information.
By way of explanation , Daniel Batal runs a YouTube channel dedicated to the use of both Filmora9 and Filmora Pro although due to Filmora Pro being a recent addition the emphasis is still on Filmora9.
He particularly creates content showing how to really push the capabilities of Filmora to the limit and although usually he does it inside that program he sometimes uses external resources.
The upside of that is that he is a great source of information on resources that video makers of all levels can use regardless of their software choice.
Of course his resources of choice are mostly free so you can't argue with that price!
So as I said, the video is an hour and a half but it really is full of great information for everyone, not just Filmora users.
What is Shutter Speed? – Quick Camera Series
This is the third in the series of quick tips on camera setting by the guys at Filmora.
NewBlue Chroma Key Pro Green Screen – CyberLink PowerDirector 18
PowerDirector comes with its own internal green screen module which in most cases serves perfectly well for the task.
However inside one of the New Blue FX packs that come with the program there is another green screen module you can use.
Sometimes you may find you have footage that is not behaving well in the green screen module so in that case with PowerDirector you can switch to the New Blue one to see if you can tame it in there.
This is a run through of accessing and working with that module.
How to Export in Davinci Resolve 16
This is a continuation of the excellent ongoing series of videos from Casey Faris on the subject of DaVinci Resolve.
When is comes to working in Resolve Casey is absolutely the person I reference every time.
He covers everything form the most basic getting started steps all the way up to advanced color grading.
This week he released three video that are probably in the "basic action" category.
The one below covers exporting or rendering your project to a final file format.
There are two ways to go about this in Resolve.
One is the quick way using some presets and the other more advanced way that allows for complete control over the process.
Casey goes through each of these two methods.
Below the video you will see two links to the other videos he uploaded this week with a little explanation of what each one is.
In this video Casey covers how to achieve slow motion effects in DaVinci Resolve.
This one covers how to freeze a frame in an edit and how to capture a single frame and export it as an image.