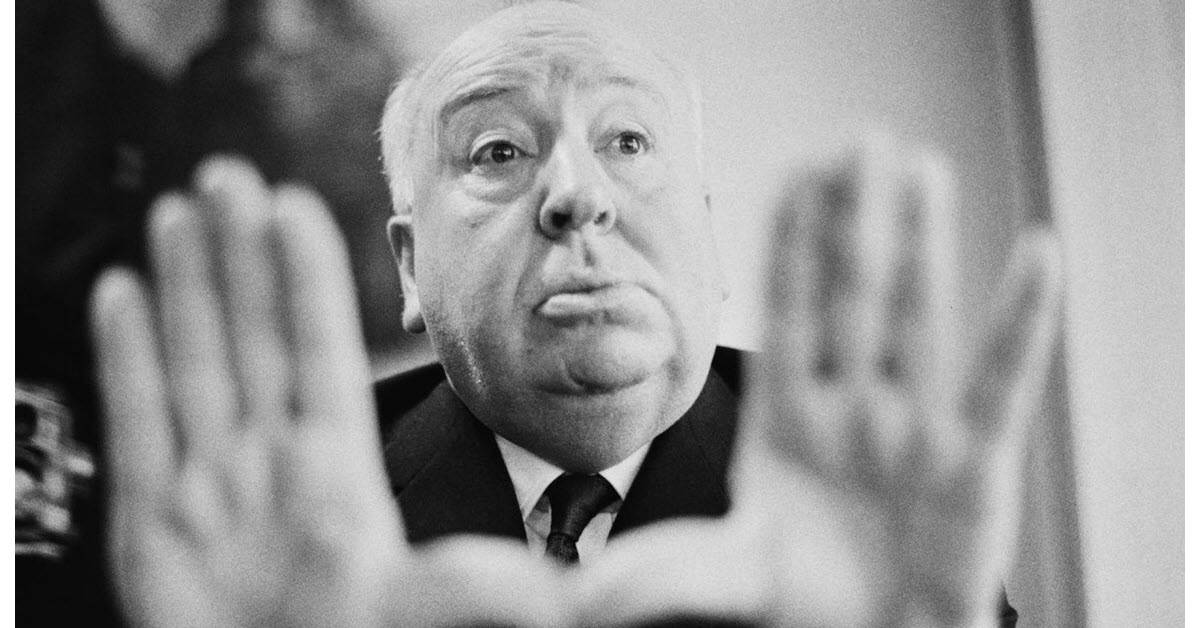 OK! So we seem to be back in business this week now that all the conferences and Easter type thingies are out of the way.
Once again I can return to gathering up the best of the internet for your reading and viewing pleasure!
YouTube Uploading with WebM
Over the years there have been numerous changes to both the way it is considered best to upload to YouTube and the way YouTube then delivers your content.
This tended to reduce your ability to maintain quality to a bit of a crap shoot at best and just when you thought you had worked out a foolproof strategy… something else would come along.
Well the industry standard at the moment seems to be settling on the WebM protocol and the video below shows how you can use the automatic function within VideoStudio to "set and forget" to simplify using this standard.
A Little Hitchcock Perhaps?
It is interesting to note that at the time Alfred Hitchcock was making movies he was considered to be a visionary in the way he sidestepped the usual cliches and developed his own unique style.
I say "interesting" because these days many of the angles and techniques he used would be considered cliche in themselves.
Nonetheless understanding how he went about his business gives great insight into how you can look at your own projects and make them your own.
Choosing DSLR for Video
Following on from last weeks guide to choosing a video camera comes another excellent overview from these guys on DSLRs.
DSLRs were the first of the still image cameras to offer decent quality video capture. These days the still camera market is shrinking by the minute so the makers of these devices are desperate to add new features and capability to maintain their sales.
The upside is that they are a viable alternative for choosing a video cam offering incredible quality, the downside is that once again you get thrown into a confusing and overcrowded market.
Viral Video Tips
OK let's get this straight from the outset. There is NO system or set of rules that will provide you with an guarantee that your video will go viral.
Companies have thrown millions at these types of videos and yes, some have been hugely successful but the fact remains that many did not.
On the other hand some clowns have just slapped together some old piece of rubbish and the thing has gone nutso viral!
Take a look at this article for some of the common factors that tend to be present in those videos that have gone viral.
Bear in mind that even if you tick all the boxes, you may go nowhere!
What Really Goes Into Making a Great Viral Video?
Trying Not to Look Like a Terminal Patient on Your Webcam Videos
There are just a couple of very basic and very simple things you can do to make the way you look on a webcam totally different.
If you are trying to communicate something to your audience there is a good possibility that the message will get lost if all they are thinking about is if you are going to die before their eyes on camera!
Selfies Mistakes
The proliferation of selfies on the internet has obviously been something to behold.
There are so many these days and they have become so common that they now occupy a part of the general traffic of the internet that we would classify as "noise."
By this I mean that when the average person sees a selfie of anyone other than someone they are already familiar with they process this information as "noise" and simply block it out.
What a person online is looking for is called "Signal." Signal is the answer to the question they asked, an image of the person they were looking for or recognised.
Selfies have now made their way into the video space and suffer the same problem.
One way to avoid becoming part of the noise is to make sure you observe the basic principles that make for a good self.
5 Things to Avoid When Taking Selfies
PowerDirector 12 Tutorial – Video to Motion Object
One of the features of CyberLink PowerDirector is the ability to take an image or "object" and manipulate it so that it can be added to a video and be made to move in a specific way along with the video.
A simple example of this could be a kids football game video where you add an image of an arrow, resize it to proportion then have the arrow follow one particular player.
In a nutshell that is a motion object.
PowerDirector also allows you to use other videos as motion objects which can greatly enhance your video projects and make you friends believe you are a total editing genius.
More On Video Stabilizers
This is part four in the series on various methods of stabilizing your video camera and well worth taking a look at.
Most of us are using HD these days and they are very unforgiving of jerky motion?