BEWARE! Audacity Is Now Spyware!… or maybe not.
As a user of Audacity for many of my audio editing needs I was a tad concerned to start seeing alarming videos and article being posted about it being spyware now.
The TLDR version is as follows.
Audacity was bought by a company called Muse Group.
In a pretty ham-fisted way they announced their intention to add telemetry to a future release to gather usage data.
They also said they would be using Google and Yandex (think Russian Google) to handle that data.
In short the Open Source Software community went ballistic, Muse Group either backed down on some points, changed others and clarified their original announcement.
To this day they have still not released a version of Audacity that includes what was being talked about… the whole telemetry thingy.
So we now have hundreds of "the Sky is Falling" videos and articles by every armchair expert and conspiracy theorist around claiming that Audacity is now Spyware!!!!! Oh noes!
Believe me, if you use Google, Facebook, TikTok, a mobile device or a computer connected to the internet then trust me… Audacity is the least of your problems!
---
Vegas Movie Studio Has Been Cancelled
Analysis & Explanation of What Happened
The news from the world of VegasCreative and Magix is a bit of a screwup this week so lets dive in.
A few years back in 2016 Magix (a German software company) bought the entire Vegas range of products from Sony.
Part of that deal was the consumer level video editing software Sony Creative Movie Studio.
At the time Magix assured users that both Vegas Pro and Movie Studio would continue to be developed and supported and Movie Studio was renamed to Vegas Movie Studio.
This week I received a few emails from Magix announcing that this years update of Vegas Movie Studio to version 18 was about to be released.
So of course I headed over to the site because I needed to check out the new features etc. to update my review.
It was at that point I noticed something strange!
Instead of a little button to click for Vegas Movie Studio 18 the icon was labelled Movie Studio 18 and not a "Vegas" to be seen… hmmmm.
Anyhoo the whole story is outlined in the video below at length but here's the really short version.
The VegasCreative team in the U.S. simply did not have the resources to continue developing both Vegas Pro and Movie Studio.
Their focus was always going to be Vegas Pro and although they gave it a good try… they just couldn't support Movie Studio any longer.
It was decided that Movie Studio would be cancelled.
Instead of just doing that and letting everyone know the why's, wherefores', in's and out's, Magix stupidly decided to slide their own consumer product, Movie Edit Pro on to the Vegas site and rebrand it as Movie Studio 18.
Don't get me wrong here, Movie Edit Pro is a great video editor… it's just NOT Vegas Movie Studio!
They were busted doing that and now look like a bunch of sleaze bags which is usually the case when you pull a stunt like this.
---
What is a Library Shot – Types of Shots in Film Explained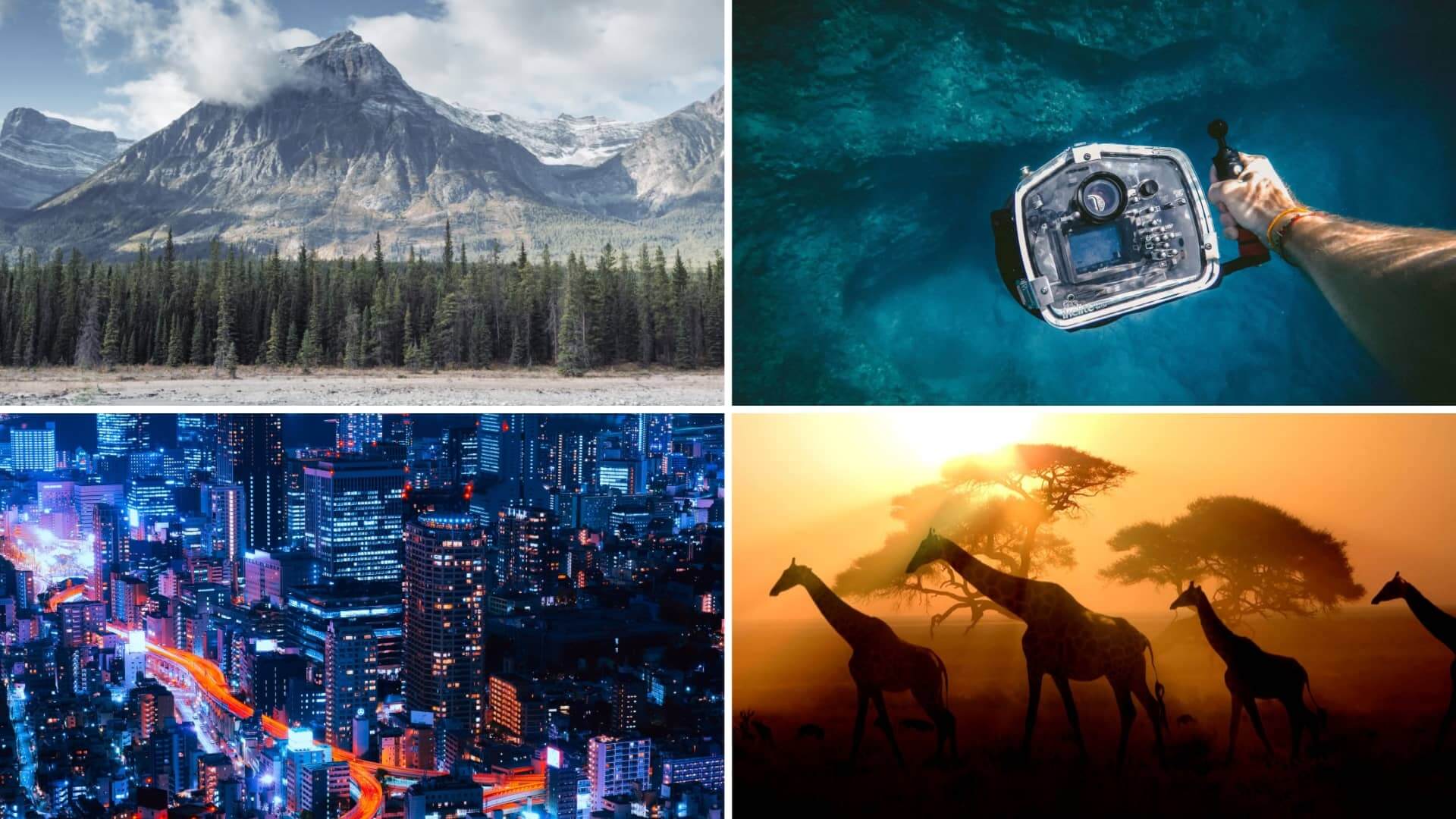 You may come across this term at some point so I thought I'd add a little article here to explain what it means.
You have probably seen the term B-roll used quite often and understand that it is footage that is not of the main subject of the video.
It is footage used to further the viewer's understanding of what going on or help keep them engaged in the story.
E.g. The main character is explaining how to crack an egg, the B-roll is of an egg being cracked.
The usual suggestion for B-roll is that you can shoot it at your leisure, you don't need the main character etc., etc.
However there is a particular type of footage you can use as B-roll that you don't shoot yourself.
That footage is sourced from a library of stock footage hence the term, "Library Shot."
Popular free image site like Pexels, Pixabay and even Adobe have footage you can use for free these days so take a look around and see if you can use any of it.
---
Uploading to YouTube – is 4K worth it?
This is an interesting discussion that is going on in general at the moment due to more and more of us having access to 4K footage.
There are a few factors that come into play when trying to answer the question definitively.
First up is that 4K files are going to be very high quality and… very big!
So the question of dealing with huge files comes into play.
Another point to consider is that even if you upload at 4K it is highly unlikely that anyone is actually going to view at 4K.
In fact the list of pro's, cons, "shoulds" and "shouldn'ts" goes on and on.
The final decision comes down to what your preferences are and what your objectives are.
It is one of those things that require an understanding rather than someone giving you a "one size fits all" instruction.
---
10 Tips to Shooting Cinematic Smartphone Videos
Given the fact that footage shot on smartphones has been finding its way into full cinema productions for a few years now there is no reason you can't achieve the same levels.
Having said that bear in mind that when a pro cinematographer is going to be using a smartphone for footage it is very, very likely that they know that's going to happen.
The difference between us and them is that they are going to plan it out, understand what the phone needs to produce the best quality and arrange things to go that way.
For you and I most of the time it is an unplanned moment that we manage to capture because we have the phone.
---
5 Viral TikTok Challenges You Can Repeat
One of the main reason I add video tutorials each week like the one below is not so much so that you can copy the actually effects shown.
Well hang on… it IS because I want you to copy the effects but not for the sake of copying!
It is so that you can get to understand HOW the effects are created so that you can move on to making your own ones.
Once you begin to understand how masks and opacity and all the other tools offered these days by good editing software works, the possibilities are endless.
You can use a simple editor like Movavi as they do in the video or move up to a semi pro editor like Pinnacle Studio and these concepts do not change.
---
Filmora Audio Effects are Here!
The latest update to Filmora is Version 10.5.2 and in this update they have included some basic audio effects.
Like most video editors at the consumer level Filmora has never really come with a huge array of audio capabilities.
It has always had some basic stuff like Normalization, Noise Removal and basic controls and to be honest, for most people that's really enough.
In this version they have added to that basic toolset with some echo effects, delays and reverb to broaden the range of options.
---
A Location Sound Primer for Camera Ops, Videographers And DPs
This is a fairly long article on the subject of audio and possibly comes in a little high as far as skill levels go… BUT!
Audio for video is a subject that everyone should try to at least understand at a deeper level.
With video you can do all sorts of things to save yourself from the fact that you screwed up the shoot!
With audio not so much and given that bad audio will kill any project right out of the gate it's probably best to expand you knowledge of the subject constantly.
Right now I have a friend who is consistently recording thin, "echoey" audio for her videos and she of course is being heavily influenced to upgrade her microphone and recording equipment.
The reality is that all she really needs is a blanket hanging off the wall behind her camera to deaden the room.
That's the difference between asking a marketer or someone that knows!
---
---