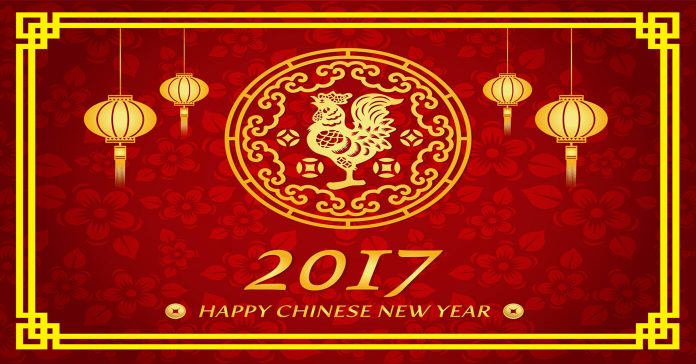 Oops! It's A Little Late!
Ok so first up this week yes this is the Friday Roundup coming to you ever so slightly late because here in Asia it has been the lunar new year.
For those of you who don't know it, literally everything stops until we get that stuff out of the way!
I had very good intentions this year to get the weekly blog post out on time but unfortunately because I am the token foreigner in the family I have been assigned duties.
Strangely those duties are to provide cakes in the western style to the family celebrations and although it seems to me to be out of place, I have been given the job so I must perform.
Bake white boy, bake!
So now that everything is almost out of the way I have a chance to get this weeks (or last week's) Roundup finished so let's begin!
The Basics of Money and Things You Should Know
I came across this video from the basic filmmaker this week and although it pretty well has nothing to do directly with making videos it is a great message nonetheless.
As the owner of a website I am not at all shocked by the fact that people are constantly asking me for free stuff or where to get free stuff.
What does amaze me is that they are doing it on a site that is already providing over three hundred pages of free stuff anyway!
Actually most of the time I don't give it much thought but there is one class of person that always stands out from the rest.
These are the ones that are not only asking for free stuff but actually get a bit angry when I don't have it or don't have access to it for them.
You have to look at that and think there must be something terribly wrong with their lives where they think they are entitled to things without having provided any exchange for those things.
Anyway, it's a good video and well worth taking a look at.
Import Options Tutorial – CyberLink PowerDirector 15
If you take a look at my top choices for video editing software on this site you will notice that I lean towards PowerDirector and have done for a few years now.
However in recommending that software sometime people get back to me on it and, shock horror, it is not perfect!
This makes me laugh because the fact of the matter is that not only is there not a perfect video editing software, there isn't even a perfect one for you!
Just because one program or another is the best for you does not man it is perfect and I highly doubt there ever will be unless you pay someone a million bucks to write a program from the ground up to your exact specifications.
In fact even though I recommend PowerDirector it has niggles that annoy me personally but probably others have never noticed it.
The video below goes into a little detail on one of my pet hates with the program and a few things to do that can help minimize the pain… but not cure the disease.
The point I am talking about is when the program loads.
PD loads directly into the Edit Tab with the Media Content tab showing and nothing in the library.
If you then import media into the library and then close the program, the next time you open it the library is once again totally empty.
In the video below there is an explanation of this and a workaround for it for those people who want to quickly deal with media importing.
However there is another solution not included that I think is the ultimate workaround for those of you who want certain assets to always appear in the library and be available from the start.
This applies to people who are making videos regularly and have for example opening and closing credits which they always include and which do not change.
Open PowerDirector and import your media assets in the normal way.
Then without doing anything close PowerDirector and when it gives you the choice of saving the project click Yes.
Then name the project something meaningful to you and save it somewhere where you will know where it is.
The next time you want to create something just double click that project file and PD will open with your assets in place.
Do your work, export your video and when you close PD it will again ask if you want to Save Changes.
This time click NO and the saved project will go back to just loading those original assets the next time you open it.
Tracking – the Coen Brothers Way
Not that I think anyone has actually come here to start making Hollywood blockbusters but there is always something you can learn from the pros.
In this case it is a couple of pros I admire greatly, the Coen brothers. Check out the post for how they creatively worked their way around the limitations presented to them in Fargo.
Captions or Audio for Video?
A few years ago there were limited possibilities when it came to distributing your content both on and offline.
There were ont ro tow video sharing sites with many of the others being relatively unknown, maybe you would burn to a DVD or even upload the final project back to your camcorder and playback on a T.V.
Within that context captions or subtitles were also limited in their application depending on what you were doing.
However all that has changed now that we are in the world of social media and the decisions a little less clear.
Captions on a video can be a great way to make that video accessible to people who are hearing impaired of course but on some platforms we now have a new consideration.
That new choice is whether or not the video should actually have audio at all or if in fact it would be better served by captions alone.
Captions are no longer just a way to compensate for bad audio or for people who can't hear audio.
They are now considered to be on some channels for certains purposes to be superior to sound.
It is a complex decision to make and depends on a number of factors such as the subject matter, the target audience and most importantly the delivery platform.
Over on the Techsmith blog they have just published a post covered a lot of what you need to know when making decision on audio, audio with captions or just captions alone.