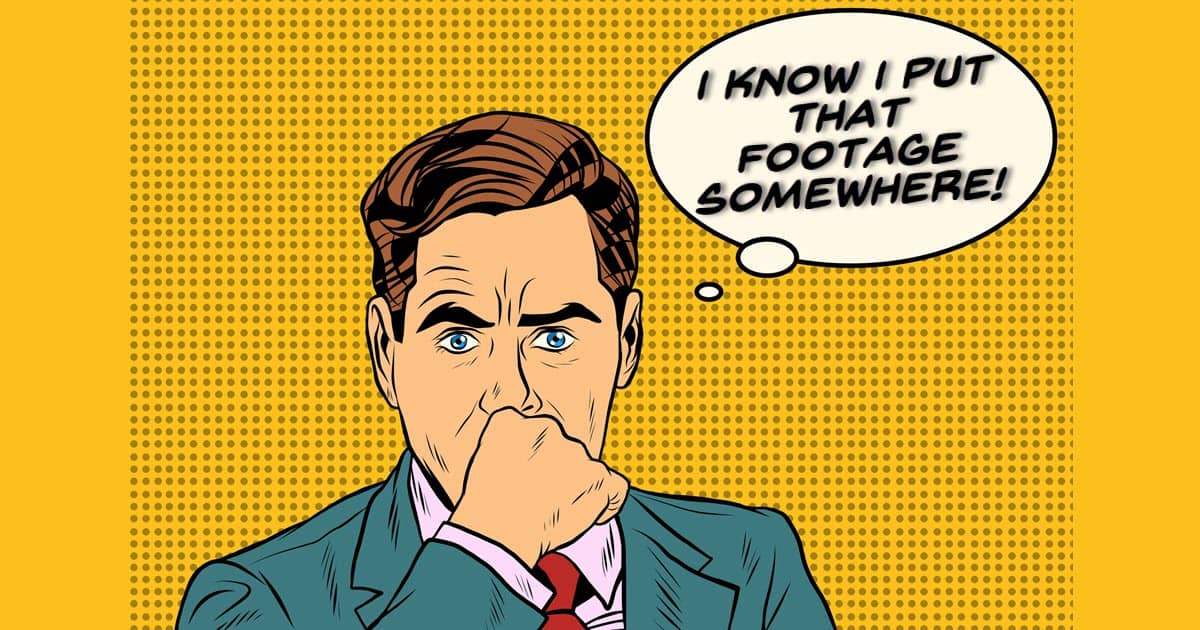 Face Indexing in VideoStudio
Once you have been into video editing for any amount of time you begin to realize that there are some inherent problems with this hobby!
If you haven't realized it already you REALLY need to get organized from the beginning.
It takes very little time for you to begin to disappear in a sea of images and footage and audio files and on and on!
So in short you need to organize the assets you are going to use as well as archiving intelligently assets you have already used.
Once you start a project you need to organize the assets for that project in a smart way so you are not endlessly looking for things.
So why am I saying this?
Recently Corel introduced a new feature to VideoStudio called Face Indexing.
Using facial recognition software inside the program you can have VideoStudio scan vast amounts of assets in minutes to identify a particular face.
For example you can decide you want all the video containing Bob from the summer trip last year.
You then identify Bob and send VideoStudio off to find all of that footage and when it is done you can tag all of that footage as containing Bob!
---
10 Zoom Call Lighting Mistakes (Beginner & Advanced)
There are not just tips for Zoom Calls as the title may suggest.
The contents of this video can be applied to just about any talking head video shot indoors to make improvements.
I have seen so many videos over the past few years that were shot in rooms that obviously had sufficient light to get a good result but just did not.
The same goes for choosing position and the old "looking down on the camera" disaster!
Simple tips that can really lift the look of your videos or you on video calls.
---
Ultimate One Man Band YouTube Studio
This is a walk-through from a pretty big YouTuber showing his particular set up especially from the point of video of operating as a one man band.
Not all the tips, tricks and equipment may apply to you but there is some solid advice in there for anyone.
---
Freeze Frame Clone Effect – PowerDirector
Cool effect shown in PowerDirector that looks great and is really easy to pull off. The moral of the story being that it really helps to understand "Blend Modes."
Otherwise you could be spending days trying to create a custom mask then applying motion tracking trying to pull off the same trick.
---
PowerDirector – Placing Your Own Content on Video Screens
So this one is all about using masks and layers to create the impression that the monitors shown in an image are playing videos.
This is reasonably straightforward bearing in mind that a still image is being used as the base for the effect.
One thing to note is that natively PowerDirector layers its video tracks in the opposite manner to most other video editing software.
That means that when a track is added at the top of the timeline it actually positions at the bottom of the layers onscreen.
You can actually change that behavior in the settings of the program.
---
Camera Tracking Editing Hack
This one is done in Filmora but I really don't think there is any even half decent video editing software out there right now that can't replicate it.
When you are presented with the problem of having to use still images in a video or even quite static video the usual way to add some life to your project is by using cropping, panning and zooming.
Whilst these avenues can be quite interesting and at least easy to pull off they are still somewhat limited.
So check out the video below for how to add some fake camera motion to an otherwise dull video clip.
---
Filmora 11.4 New Features: Audio Effect, Advanced Title Editor, Export Presets
Just released into the wild we now have Filmora 11.4 which adds a few features as well as addressing the little glitches created in 11.3.9!
They have added some Audio Effects, tweaked the Titling module a little, added the ability to save Export settings as a preset and now you can export selected clips on the timeline.
You can see all of that in the video below.
In the one under that you can see the new "Export Selected Clips" function in action.
How to Export Selected Clips in Filmora 11
---
Did Your Video Disappear in Filmora?
Doh! Yup, I've done this one!
There have been a couple of time where I have moved something out of the way on the timeline in Filmora with the intention of moving it back after I had finished whatever it was I was doing.
I have then gone back to that position on the timeline and found that the asset is showing as being there but I can't see it on the preview screen!
The problem looks different in various software programs but the fix is pretty much the same.
Check out how to fix it.
---
---