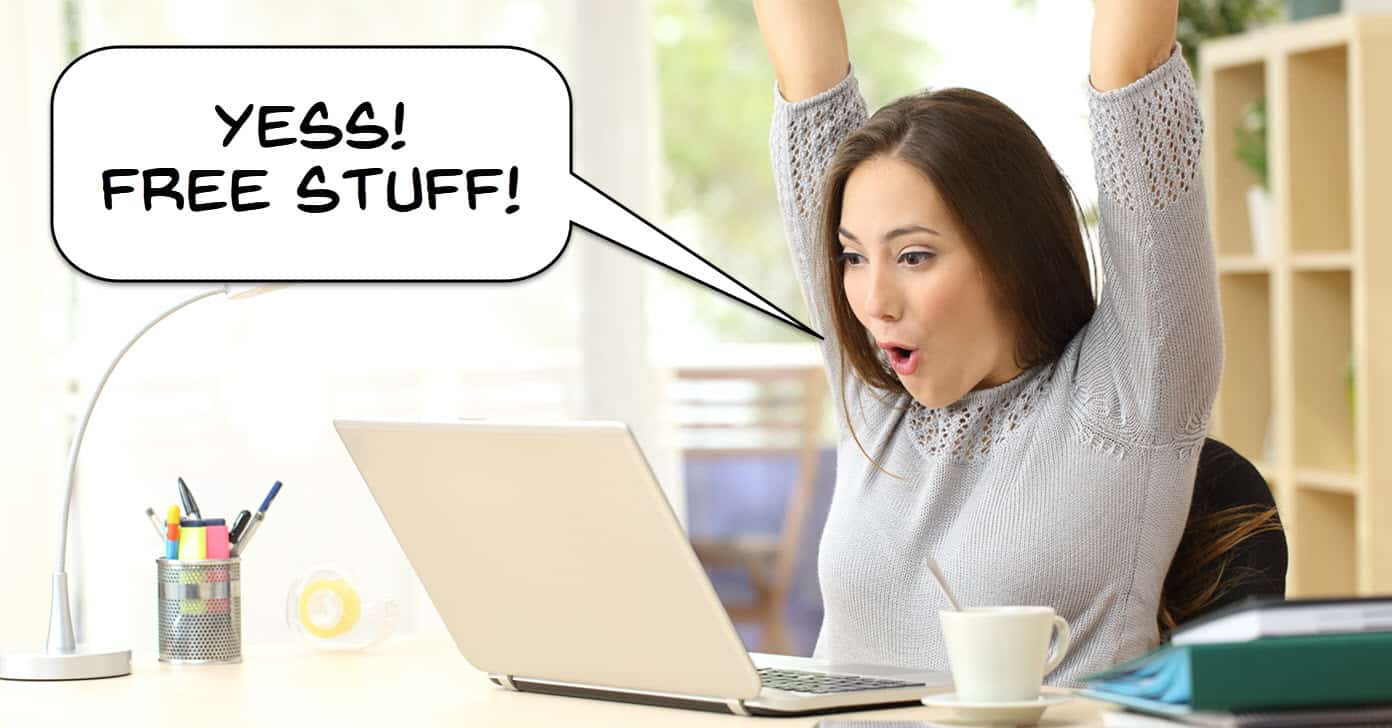 15+ Free Household Sound Effects with Room Tones
Yay! Let's kick off with some Freebies!
The good folk over at Shutterstock are offering some free sound effects and background noise this week and as usual there is no sign up or email stuff required.
I particularly like these ones because they include some ambient types sounds which you can add (appropriately) to any project.
As amateur video makers we rarely have the chance to record realistic background sound and a complete absence only makes thing worse.
The 180 Degree Rule (And How to Break It)
This is a great discussion with examples of the 180 degree rule in shooting video.
The reason I have included it is because it may explain to you why something you have shot and edited doesn't seem right.
You may not be able to put your finger on exactly what is wrong, but some thing wrong.
Remember that the rules of video are in play all the time regardless of whether you are intending to follow them (or breaks them) or not.
How to Get Better Skin Tone – Tutorial For Beginners
These are some simple tips just about anyone can follow to get far better skin tones in their videos.
It may seem like a small point but when you represent skin tones more accurately there is a psychological effect it has on the audience.
Warmer and more natural skin tones will tend to attract the viewer even though he or she may not be aware of that response.
How to Film like a PRO with Android Smartphones
This video runs for about 17 mins. and as it says on the box is a complete guide to using a smart phone to shoot like a pro.
Well maybe not quite like a pro but a whole bunch better anyway!
The reason it is that long is because they cover a whole bunch of things outside of just the act of shooting.
Things like storyboards or at least a shot list and a range of other things than of attended to, will lift your videos out of the ordinary.
3 Tips for Editing a Documentary Video – Editing Basics
I originally wasn't going to add the video below to the Friday Roundup for this week because I thought maybe it was going to be too advanced.
I try as much as possible to only include articles and video that I think people will actually use!
As it turns out it includes some great general guidance on putting together a video and although the tile says "Documentary," that's not quite what's going on here.
After all, most of the videos we are all making are sort of documentary in their nature.
Understanding Motion Blur – Wondershare FilmoraPro
Motion blur is a tool most video editing software carries at least in some form.
The explanation of Motion Blur and some examples of it in the video below are shown in the Wondershare Filmora Pro editing software program but the principles remain the same regardless of software.
PowerDirector – Using the Precut Tool
Very often at the beginning of a project you will be importing the assets you want to use into the library to begin building your project.
This is a standard action but on medium to large size projects it presents a particular problem.
It is probably safe to say that around 60 to 70% of the footage you have will not end up in the final video if you are doing it right.
The reality of that is that a huge amount of footage you have in the library will not be used but you will still have to soft through it to find those bits you want to use.
This is a huge time suck in any project and gets worse as the projects grow in size.
A particularly handy tool you can find in CyberLink PowerDirector is what they call the "Pre-Cut Tool."
You can use this tool to cut out sections of videos that you want to use while the remaining parts are hidden from view.
By working through your footage before you get started you can work faster, find things faster and deal with a far less cluttered workspace.
To see how it works check the video below.
How to Stick Text & Effects to Moving Objects (Motion Tracking) – PowerDirector
Another good video from the people ate CyberLink this week showing just one of the many tools their editor, PowerDirector comes with.
PowerDirector has had the ability to execute Motion Tracking for quite some time now and the automated tracking tool is very effective and easy to use.
However it is all very well saying that any software has this or that feature.
The real test is whether or not that feature can be used in any meaningful way. The video below gives an excellent and practical example of how you can actually use Motion Tracking realistically.
How to Export – DaVinci Resolve Rendering Tips
These are some good tips on easily accessing the Export (rendering) settings and tools of DaVinci Resolve plus some great tips on what those settings should be.