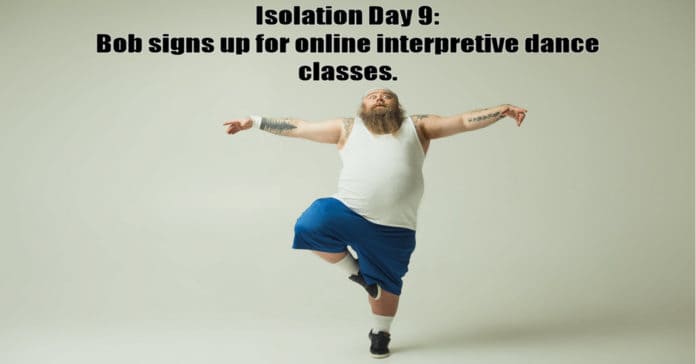 2+ Tips on How To Shoot Cinematic Interviews
Well the upside of this whole Corona thingy is that a bunch of people who I regularly refer to in these Friday Roundups are trapped at home.
The good news for me (and you) is that they are relentlessly creative and it has only been a matter of time before they all start churning out tutorials etc. because the boredom is getting to them and they can't help themselves!
Some like John Luna whose video on lighting is below, have been quiet for a while now because they have been actually working their real jobs which is to make videos.
So their loss is our win…. OK that sounds a bit mercenary but hey, it's the truth!
Anyway the video below is a great discussion on how to shoot cinematic interview videos with some excellent tips on lighting, shot angles and setups.
DIY Cinematography at Home
So continuing the theme of talented creators trapped in their home with no outlet for their creativity we git this one.
This is quite simple an awesome video setting the challenge of lighting a scene when you are stuck in the house and cannot go outside.
So, to complete the task you can only use what you have in your house/apartment right now.
The results are pretty good… especially when it is by someone who knows what they are doing!
7 Video Hacks When Stuck at Home
And yes we have even more D.I.Y stuck at home hacks so that you can still let your creativity go crazy… which is probably better than you going crazy yourself.
Filmmaker Reacts to Crazy Behind The Scenes Movie Scenes
About every few months or so Peter McKinnon puts out a video showing the behind the scenes stuff from a bunch of amazing videos.
Sometimes the clips are from ads, sometimes from movies and sometimes from smaller independent projects.
I always watch these videos and add them to the Friday Roundup because they are always awesome.
The added value of Peter's input from a professional video creator's perspective just makes them all the better.
How to Fix Footage with Color Correction – Filmora9
I always found that one of the hardest modules to get under control in any video editing software were the color correction or color grading tools.
I am not sure of it is just me or if I have some kind of color problem with my eyes but I have never really felt like I was in control of those processes.
Because of that it is a subject I never pretend to know anything about and when it comes to performing the task I always keep it very, very simple.
So in light of that here is a great beginners tutorial done in Filmora on how to use some of those color controls especially when trying to match video clips. It doesn't matter if you are not using Filmora by the way.
The color controls in just about all video editing software is absolutely bog standard and varies very little from product to product.
Annoying Orange Effect – Filmora Effects Tutorial
OK didn't realize Annoying Orange was still "a thing!"
I saw this tutorial on how to recreate that Annoying Orange effect then went to check out their YouTube Channel… they have 9.7 million subscribers… yikes!
Anyway the effect itself is not that hard to do but does require some fairly specific shots to be used and a little extra attention to detail when it comes to blending the elements on the timeline.
And remember if you can do it in Filmora9, you can pretty much do it in any video editing software.
Text Bounce – Filmora Effect Tutorial
This tutorial like many in Filmora is more of a workaround than a straight-out application or creation of an effect.
The original effect being reproduced here is the appearance of text that seems to bounce smoothly upon entering then ultimately disappears.
So just to make this all a bit more clear let me first explain the original effect.
The way it is achieved is by creating a custom motion path to which a text object is attached.
Then by using advanced titling controls the text is given a slight twisting motion to make it look more natural and really sell the effect.
In Filmora this simply cannot be done due to the lack of motion path capabilities.
Having said that you will see in the video below that a pretty reasonable facsimile of the effect can be done using the available tools in Filmora.
Just as a side note here.
If your video editing software allows the creation of motion paths, the best way to get a path for an effect like this is to video an actual bouncing ball first.
Once you have some good footage of a bouncing ball use the motion tracking feature in your software to create a path and then save the path itself.
You can then use that path in your text project.
How to Make the Color Fade Effect – CyberLink PowerDirector 18
I think a pattern is emerging here!
Maliek seems to be reproducing a few of the tutorials Daniel Batal has been making over on his Filmora YouTube Channel.
The one below is on the task of gradiently removing the color from a clip so that it goes to black and white.
I am pretty sure there is a Filmora tutorial on this kicking around somewhere in an earlier Friday Roundup.
Update!
Woohoo!
Found the Filmora one! It is at the bottom of the page in this post here.
PowerDirector – Tips on Using the Library Preview Window
The Library Preview function is a part of CyberLink PowerDirector that is only available at the PowerDirector Ultimate or PowerDirector 365 level of the program.
The feature itself is a very convenient way of selecting assets in the Media library and completing basic work on them before they are added to the timeline.
The video below is quite a thorough walk through of those features.