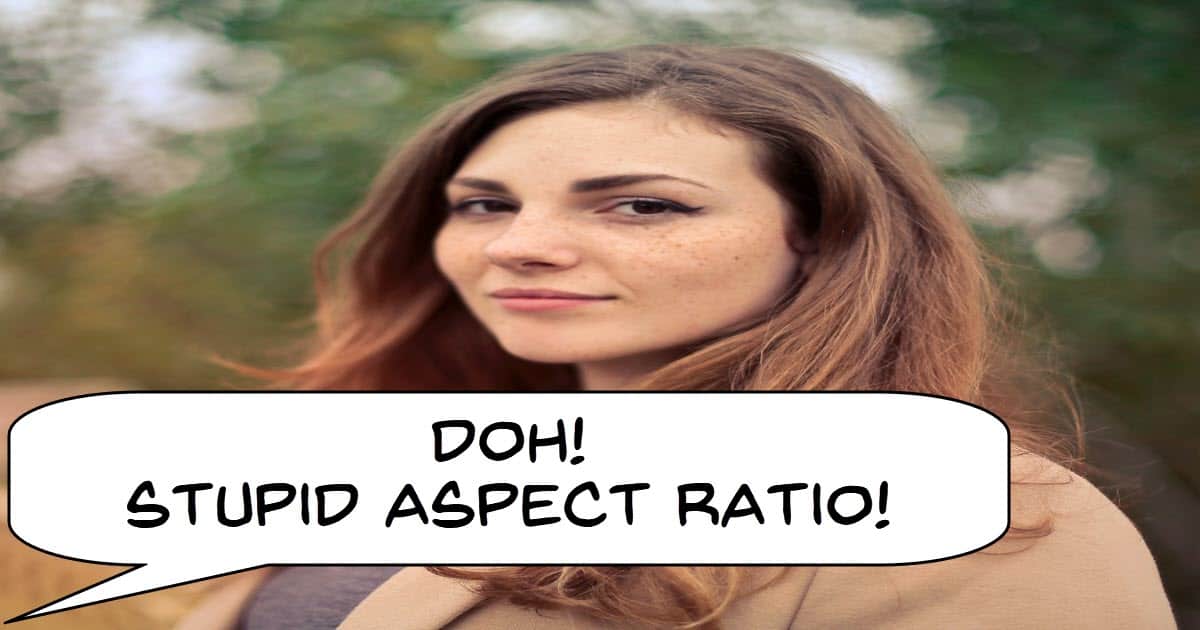 The Ultimate Beginner's Guide to Aspect Ratio
Currently the most common aspect ratios for video are 16:9 for YouTube and general viewing, 9:16 for portrait display on sites like TikTok and Instagram and we even have a preferred 1:1 for FaceBook just to screw things up a little more!
Whilst many of the modern platforms have becoming a little more forgiving on this, it is safe to say that getting it right makes your life a lot easier.
Here is a rundown on the most common aspect ratios and where to use them.
---
5 "Expert" Editing Tips That Kill Your Videos
Some good clarifications here of what I see a lot on YouTube as far as what you are supposed to do with your videos.
Often the advice given is overly simplistic and fails to take into account the suitability of that tip to to a particularly type or mood of video.
There is no "one size fits all" tips or tricks that will apply to all videos and always be the correct path to take.
---
How to Create Phone Screen Effect in Filmora
I wouldn't say this is a complicated effect to pull off but it does involve a few steps to get there.
Apart from being a pretty cool effect the tutorial is a great example of understanding the tools at your disposal and how to use them effectively.
This one uses keyframes, cropping and opacity amongst others.
---
How to Create Reaction Videos with These Features in Filmora 12
This is a demo in Filmora of just how easy it is these days to record "reaction" videos for YouTube.
Years ago this would have been quite a task!
Sure you could do it but it was kind of fiddly to pull off and often involved two or more types of software.
Currently in Filmora and other similar programs the entire process can be done inside the program itself with no need for any third party Apps or software.
---
Solving the Mysteries of the Timeline Track Order – PowerDirector
One of the first little idiosyncrasies you may notice when you first use CyberLink PowerDirector is that the track order is reversed when compared to most other video editing programs.
This means that if you have video on two tracks at the same position the one that is lower will cover the one that is higher.
Most other software reverses this characteristic with the higher one showing and the lower one hidden.
There is no right or wrong in this case. It's just what you get used to.
If you are moving to PowerDirector from another program and this behaviour is foreign to you you can go into the Preferences and change it to what you are familiar with.
If you are new to PowerDirector then check the video below to see how it all behaves in the default position so you can decide to learn it that way or go with the crowd and do it the other way.
---
Speed Ramp – Epic Effects for Social Media – PowerDirector Tutorial
There are a few little tips and tricks for using speed ramping and motion blur to spice up your short form and action content.
---
Best Free Video Editing Apps for Android & iPhone (2023)
I never bother with editing on smart phones due to the limitations they come with as far as processing power and storage capacity.
That's not because you can't do it but because the type of projects I create are generally longer form and more complex so I need the resources and power of a computer.
If short form content is your preference then you can absolutely get the job done on a phone so here is a roundup for 2023 of the best free video editing apps for phones.
---
Camera SHAKE Effect – DaVinci Resolve
Over the past few weeks Daniel Batal has been engaging in a little experiment involving YouTube Shorts.
He has been gauging the effect on his Channel of uploading #Shorts on a daily basis for an extended period of time.
If you are interested in that as an experiment then by all means head over to his channel to follow along and see what happens.
In the meantime the value to everyone else is that the subject of his #Shorts is quick tutorials to complete specific tasks in DaVinci Resolve.
What he has unintentionally built is a very handy quick reference guide to common tasks in Resolve.
The one shown below is an excellent example.
---
---