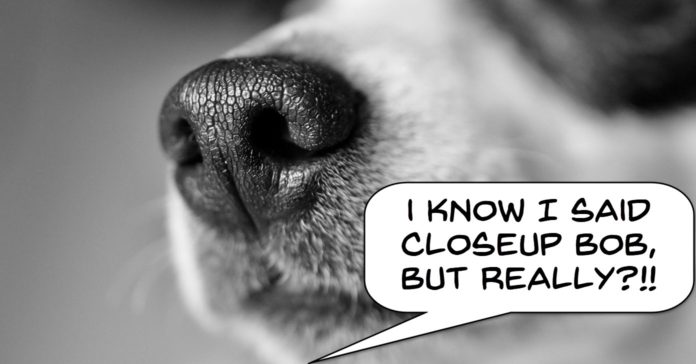 In Camera Transitions: A Masterclass
The first video below on the subject of in camera transitions was put together as a master class on the subject.
As well as being a complete dissertation on the subject of transitions themselves it also goes into how to create a variety of them and the effect they will most likely have on the audience.
The second video is a tutorial on how to tweak those already created in-camera transitions in editing software to really lift them to another level and more importantly, to achieve the purpose for which they were created in the first place.
Better Green Screen Tips & Techniques
This is another double whammy item on the subject of green screen.
So the real deal is that if you have ever purchased video editing software you have probably come across some kind of promotional blurb on that editor's ability to do green screen.
Usually the blurb lays the whole thing out as some kind magic process whereby you shoot any old crappy footage, add it to the software, add any other crappy footage, point and click a few times and voila!
Green screen magic!
Of course once you get that software on to your computer and you follow those steps you end up with something where the only thing magical is the level to which it sucks!
So for this week I have included two videos on the subject that together add up to an "everything you ever needed to know about green screen but were afraid to ask" entry.
The top one is a great "getting started" kind of video that provides some basic tips and techniques to get you going and remember, neither of these videos are software or hardware specific.
The second video is one I have posted before although quite some time back now.
It is what I would call my "bible" for green screen that covers everything from the start of shooting and lighting all the way through to the final keying out of colors.
Video One – Some Green Screen Basics and Tips
Video Two – A Complete Guide to Green Screen
Types of Shots
This is a very thorough run through of of all the major types of shots you can use in video, what each one is, what each one does and examples of when to use what.
At the end of the video there is a great sequence where they take a completed piece of footage and mark up as it is playing with what shot is being used.
Although this one covers a whole bunch of shots the bad news is that there are even more shots used by pro cinematographers… but this should be more than enough to keep you going for a while.
5 Tips to Make Videos Faster
I have included a few more advanced tutorials and items this week than I usually would so I thought I would also add at least one "back to basics" video as well.
In this video Justin goes through 5 things you need to do to take the pain out of shooting and editing video.
I am sure all of us at some point set off with the goal of creating videos and it was going to be awesome!
It doesn't take very long to realize that while it is indeed awesome, it can also be boring, tedious and time consuming!
Over the years I have talked to lots of people about this and one thing sticks out the most.
It is that they are spending way too much time going back over steps more than once or redoing actions that turn out not to have been done right the first time.
The real causes of all of these things and the answer to them can be found in the video below.
Editing Your Videos! (The Finale) – CineBattle
This is a great "over the shoulder" video of two approaches to editing the same footage into two completely different projects.
This is one of the best "Cinebattle" videos these guys have put out so far that let's you actually see what they are doing and the thought process behind the decisions they are making.
There is no "one size fits all" process when it comes to editing and for newbies to the subject watching others do it is a great way to learn.
Don't worry too much about the software they are using and how it may (or may not) differ from the one you are working with.
Maybe you can replicate all of the steps they are doing or maybe you can't, that's not the point.
Just watch it to learn the process.
How To Edit Your Video to Music – Filmora9
This video is highlighting a feature that is not necessarily restricted to Filmora9 although the demo itself is done in Filmora9.
That feature is beat detection and I am pretty certain it is also available in PowerDirector 18, Corel VideosStudio and others.
By using Beat Detection you can add a music track to the timeline after the module has processed that music and detected the main beats of the track.
Then that you can use visual markers to guide you in making your video cuts at the points of those beats.
Bear in mind that this is a very, very basic introduction to the subject simply showing how to cut to the beat.
This is by no means the end of the story!
If you endlessly keep cutting to the downbeat as shown in the video things are going to get boring and predictable very fast, although your audience most likely will not notice why it is all getting boring and predictable!
To get a more expansive look at the subject of cutting to the music just do a search on this site for that term and you will come up with a bunch of tutorials on the subject.
Everything You Need to Know About Aspect Ratios Explained
This is just a general run-through of the various common aspect ratios you may encounter in creating video projects.
Unfortunately at the moment there is no "one aspect ratio to rule them all" so it is a subject you need to pay at least some attention to.
The video itself concentrates mainly on the circumstances under which you would probably want to use one aspect ratio over another but it does not cover one important point.
If it is at all possible you should have worked out the final aspect ratio you are aiming for BEFORE you shoot the first frame of video.
Not always but often, by setting up the aspect ratio in your camera so that you already have footage at the desired ratio will save you a great deal of time at the editing stage and at the render stage.
Now this is not always possible and often you may even be outputting to a few different aspect ratios for different purposes.
But if you can at least find one that will suit the main one and not present too much of a problem with the others then it is well worth checking out.
Easy Fog In Fusion – DaVinci Resolve Motion Graphics and VFX Tutorial
This is a slightly more advanced tutorial using Fusion within DaVinci Resolve.
In the tutorial you can learn how to create your own fog effect to use in your projects or on an existing one.
Match Motion in a Video to an Audio Track
Done in PowerDirector but that's irrelevant.
Editing can often be described as endlessly fiddly and this is one of those endlessly fiddly jobs!
In this video you can see how to tweak a video track so that the motion in the video aligns perfectly with the beat of the music.
Sometimes you can achieve this in other ways if the motion in the video is regular but if it is not, as in this one, you are doomed to the fiddly technique!