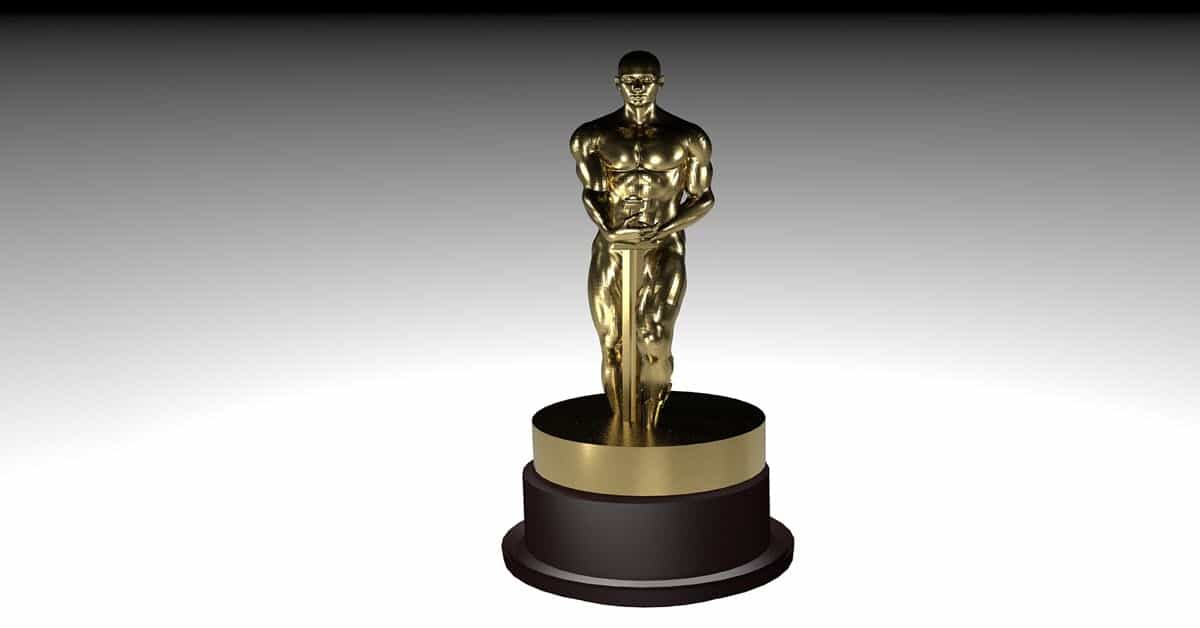 And the Oscar Goes to…
CITIZENFOUR is a documentary that was recently awarded the Oscar for Best Documentary.
Similarly in 2013 the same award was given to another documentary called Searching for Sugar Man.
Why "similarly?
Well, Sugar Man was shot almost entirely on Super 8 film and an iPhone whilst CITIZENFOUR was shot on a high end consumer level camcorder, the FS100.
Now I don't for a second believe that I am going to create work of this calibre, but more importantly I do not believe that the reason I am not going to create work like this is because I lack "professional" equipment.
As can be seen by both of these Oscar winning documentaries it is simply not the equipment that is making the difference here.
Getting Video Ideas
One of the biggest problems facing anyone who is engaged in creating video on a regular basis is that of coming up with ideas.
It is usually the case that someone wanting to start a vlog or occasionally add videos to their blog starts out with years of backlogged ideas they usually burn through in the first 6 weeks!
Suddenly, that backlog now consists of ideas that have been executed, ideas they have realized were kind of dumb in the first place and a bunch of stuff they have forgotten.
It doesn't really matter how they got there, what they do know is that they are plumb out of ideas and from that point forward creating content starts down that slippery slope of becoming a chore.
Pretty soon they have given up and when asked, sagely inform all their friends that blogging doesn't work or something similar.
The video below is just a series of quick grabs from some leading vloggers on how they deal with this problem and well worth watching if coming up with new content is what you need to do.
From my point of view I do a couple of things to make sure I always have something to write about.
First of all I take an interest in my overall area and act as a filter to isolate those articles published by others that may be relevant to the average guy making videos.
Secondly I always have with me a notepad and pen.
No, I don't mean an APP on my phone that does that, I mean a REAL notepad and pen!
I find the act of writing ideas down as they occur to me wherever I am tends to reinforce them and make them real enough to work on further at a later time.
Green Screen Lighting
I was pretty chuffed to have come across this tutorial this week as it ties in very nicely with a theme that seems to have been going on here for a few weeks now.
The subject is Green Screen.
To give you an idea of how much people are searching for information on this subject check out these stats.
Currently if you search for green screen you get over 330,000 results in Google alone and they also report that there are over 450,000 searches for that term every month and that number is increasing!
So if the action of executing a green screen sequence is so damn easy then why are there over 330,000 web pages devoted to the subject and why are there over 450,000 searches being done on the subject every month?
Simply put what's happening here is that thousands of people are looking around for video editing software and coming across resources for that.
They are then checking out various brands of editor and seeing the advertising / promotional / marketing blurbs telling everyone how simple and easy it all is.
Those same people are also very quickly discovering that yes, their shiny new software can do green screen and NO, it's not quite as simple as those sleazy marketing guys made it out to be!
In fact the key to green screen is not the software's ability to select out and remove the green background you create in your shot.
The key to green screen is in the shooting of the original footage against a correctly set up and correctly lit green background in the first place.
Watch Out for Reflections
One of the most common "oh no!" moments many video makers have is that moment when you realize that your shot contains reflections that you didn't notice at the time of shooting.
Now obviously if you are creating a naked selfie in the bathroom then having the reflection is the whole point!
However believe it or not kids, a naked video selfie in the bathroom is not the only way you can use that video camera in your phone!
Who knew?
Reflections can very often not really be noticeable or even important but sometimes they can get really annoying especially if your shot contains a sort of ghostly cameraman in the background all the time because you failed to notice a glass door or window behind the subject.
To deal with this the video below shows a few tricks but the best way to deal with it is to notice things in the first place.
One of the most important points to keep in mind when taking a shot is to check the background of your shot or subject for anything that you don't want to be there.
Lens Filters
These days in an effort to attract consumers the average camcorder is becoming more and more featured packed.
When you look at the current market and see that just about anyone who has purchased a handheld phone has by default, also purchased a video recording device you can see that the traditional camcorder simply has to separate itself from the pack somehow.
One feature that is becoming more prevalent is that of interchangeable lenses.
For the average user the standard lens that you get is usually great for most situations and a spare wide angle lens in your bag means that you probably have everything covered.
However the next most frequently mentioned item in the lens department will inevitably be a Filter of some description.
Often you will be directed towards either a Neutral Density filter or a UV filter as that "must have" item to add to your shopping cart.
So, maybe you are wondering if one or both of them are something you are supposed to have.
First up the neutral density filter.
This filter is often recommend as a kind of protective filter for the underlying lens so that you can just slap it on and because it does "nothing" it can serve as a protector for your more expensive lens underneath.
This is clearly incorrect.
A neutral density filter acts in a way to equally cut down all wavelengths of light entering to reduce in an overall sense, the amount of light coming in to hit the sensor.
Obviously people have read the "neutral" part of the title and figured it did nothing but that's not the real story.
Its actual use is to cut down the light so that apertures can be increased to gain more control under very strong light or to create in conjunction with other parameters such as ISO and shutter speed, interesting effects.
On the other hand the UV filter is designed to cut down on certain wavelengths at the Ultra Violet end of the spectrum.
The only real use for them is if you are shooting bright sunny days and want the sky to have that deep blue color or you are shooting the ocean and similarly want deep blue rather than the washed out green you sometimes get.
The real missing information here is that both of these filters, whilst still relevant, were originally developed for use with film stock which was particularly susceptible to the effects of light both these filters deal with.
With the advent of digital sensors as the means by which your camcorder or video recording device captured images sequentially they have become almost redundant.
Filtering Myth from Science: Do You Really Need a UV Filter?