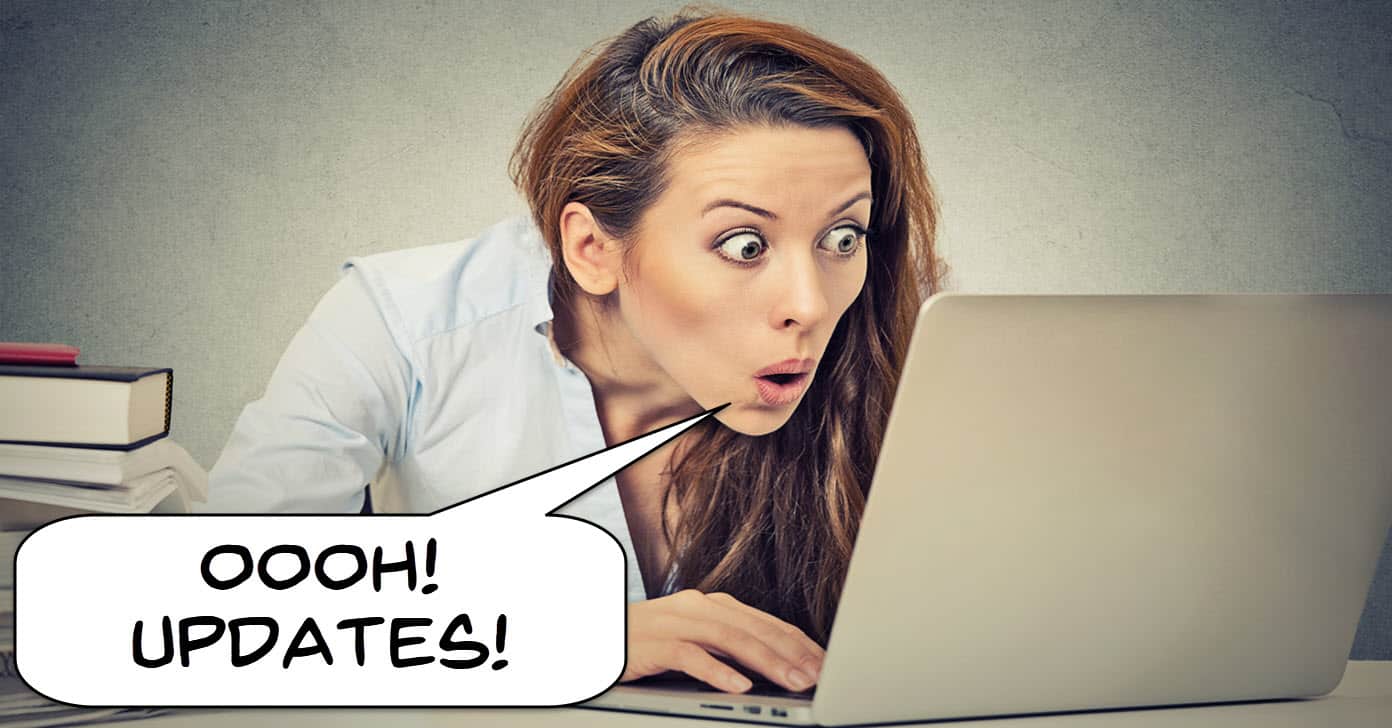 Well things have been pretty hectic around here for the last few weeks making my usual Friday Roundups a little hard to actually… ummm… round up!
I have been keeping an eye on things in the world of video editing in a general sense and there hasn't really been much of interest to report on anyway.
Now before you get the idea that I have been lounging around the pool at a five star hotel sipping cocktails with little umbrellas in them let me clarify.
Last week and again this week two of the major video editing software makers released new versions of their flagship products.
Last week CyberLink released PowerDirector 13 and early this week Magix upgraded to Movie Edit Pro 2015.
So, much to the dismay of my trusty home computer there has been a lot of installing and uninstalling and a great many of the usual shenanigans that come with reviewing new versions.
As far as my choices for the best video editor around for the amateur or prosumer editor goes CyberLink still sits at number one and Magix at number three behind Corel Video Studio.
To be honest CyberLink would have to have done something monumentally stupid to lose the top spot and I am pleased to report they did not mange to achieve monumental stupidity with this release.
They have added some great features and have more importantly added greater control over some of the existing features, especially the stabilization module.
Magix on the other hand have gone for a consolidation update rather than a feature based one and it's a good thing.
Years ago Magix easily led the pack with their feature set but always had inherent stability problems caused by the complexity of what they were trying to offer the user.
This year they have re-written the code from the ground up as a native 64 Bit program and have added speed and stability to what was already a feature rich offering.
You can read through the full reviews here:
CyberLink PowerDirector 13 Review
Magix Movie Edit Pro 2015 Review
Other Stuff
As promised in the title of this weeks post we have other stuff. So here it is!
Key Frames
You know, when I was writing my reviews this week I was half way through extolling the virtues of both programs being able to utilize keyframes in their editing, effects, transition etc. and I suddenly realized that many people may not actually know what the hell that means!
Kinda makes the whole feature seem a bit pointless really!
In a general sense a keyframe is a frame in the video where you have selected something to happen or begin happening until you instruct the software to make it stop at another point (another keyframe).
To get an idea check the video below.
Keyframes? Huh?
Apple White Background
A pretty popular "look" for many types of video these days is the one with the pure white background.
It is often referred to as the Apple look because they were one of the first to use it broadly enough for people to notice it as a technique unto itself.
It is used mainly for "talking head" type shots but can be used effectively in just about any situation where you want to really make the subject matter standout.
Check out the link below for some tips on how to achieve this popular effect.
Mobile Video
If you are hosting your own video yourself rather than using an uploading service like YouTube or Vimeo then this is important.
On this site I always embed YouTube videos and never serve them from the site itself.
The reason for this is that if I serve them from here they will often display poorly or fail to resize if someone wants to view them on a tablet or mobile device.
I use a responsive theme for the site so that everything gets resized depending on the viewing device.
If this applies to you then now would be a good time to get on top of it. Actually yesterday would have been a better time!
3 Ways to Optimize Videos for Mobile Devices
Montages!
When you say the word montage to any new video editor they tend to look a little confused and seem to think you are talking of some kind of advanced editing technique they would never engage in.
The joke here of course is that the average home movie is usually a montage!
A montage could be described as a related series of shots tied together by a common theme, generally set to background music, containing no dialogue and designed to further a story or tell a short story.
So. You take the kids to the zoo, you video everything you can. You stitch all the clips together to tell the story of the zoo visit, add some music and voila! It's a montage.
Diffusion
Not all of us are exclusively taking video shots of screaming children or animals running around in entirely uncontrolled environments!
Sometimes we have the luxury of being able to stop, set up a shot and execute it. (Well that's what people tell me.)
In those cases you can exercise a little control over your lighting and there is nothing like some diffusion to make the world a better place.
DIY Diffusion!