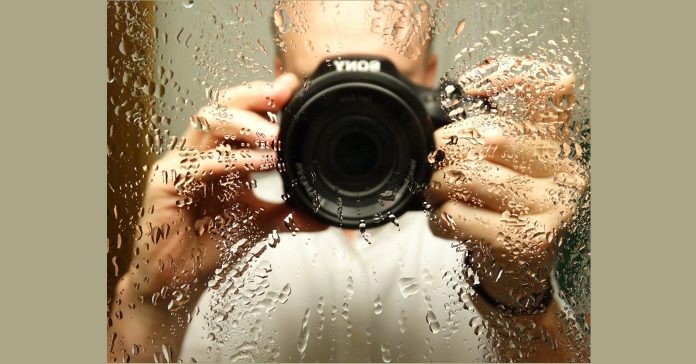 Shooting in the Rain
One problem that you will often come across in shooting videos is that of shooting in the rain.
One of the most popular times for people to be shooting video on the fly is while they are on holidays and everyone knows that the chances of rain are dramatically increased once the gods become aware that you are on holidays!
In the video below there are some great tips for dealing with shooting in the wet and one particular point to be aware of if you think using an umbrella is a great idea.
This one struck a nerve with me because it is exactly what I did about two years ago when in Malaysia.
I thought I had those tropics totally tamed with my trusty brolly!
Once I got back home and reviewed the footage I then realized how wrong I was.
Throughout the holiday I had been using the onboard mic of my camera and had been very careful to compensate for that when shooting stuff where someone was talking.
Tragically all the footage was nearly useless from an audio point of view.
Why?
Because most onboard mics have what is called automatic gain.
Auto gain is a little feature within the audio system on the camera that is constantly calculating the general level of audi coming in through the mic.
It then uses this average level to adjust the gain on the mic to either increase it due to there being little or no sound, or to decrease the mic level because their is a lot of ambient sound coming in.
They only work on the total amount of sound.
What was happening while I was shooting was that the drops of rain hitting the umbrella were getting picked up by the auto gain.
So the auto gain was "hearing" loud infrequent pops interspersed with periods of just loud constant noise.
This in turn meant that the audio recording levels were going up and down like a yoyo!
The end result was audio that was either too loud or too low to be of any use. Check out the video for some better ideas.
Filmmaking Sound Basics
This week in keeping with the old adage that the most important part of video is audio I have two items of particular interest.
The first is the video shown below from the Basic Film Maker who really does provide a bunch of great tutorial videos for the budding video star.
However his videos are not just for those who are trying to get to a pro level from where they are.
Even the most modest of aspirations with regards to your video productions could benefit from some of his videos.
This one on audio is very comprehensive but relatively simple to follow and even of you aren't going to go out and set yourself up for full audio recording in the field there is much to learn.
Further down the page there is also another great tutorial from Techsmith for dealing with audio under slightly different circumstances.
More Audio Tips
In this second item on the subject of audio we head across to the Techsmith site for another of their excellent tutorials.
This time they are covering the subjects of microphones, audio in general and dealing with audio syncing.
This is a slightly different approach to the subject than that of the Basic Film Makers video above in that it deals more with video recorded on screen or at least in a more controlled environment.
As is the case with just about all of Techsmith's videos they are obviously aimed at users of their own particular software like Camtasia and Snagit but don't let that put you off.
Even of you are not running those brands the tutorials themselves are extremely valuable, give great advice and contain principles that can be applied to just about any situation or software environment.
Music Choices for Wedding Videos
One of the things that a lot of people seems to find difficult is the choosing of music as a background to their videos.
Too often you see videos of some subject trying to create some kind of mood or set some kind of scene backed with music that makes no sense at all.
In most of these cases I think the problem lies in people choosing music that THEY think conveys some kind of mood or even just using music that they like with no thought at all.
The real key to this is asking yourself what kind of music would convey what kind of mood to MOST people.
Not what does it do for you or even you and your friends.
In this situation I think the people that are the most successful are the ones that can separate their own particular tastes and try to stand in the position of the viewer rather than their own.
The link below goes to an article on the subject of choosing wedding video music but in all reality the idea is tha same whatever kind of video you are creating.
A well chosen music track can take you video a long way along the path of achieving what you want to do with with it.
Photography Hacks for Free
OK, this video below from the guys at Digital Rev is pretty entertaining whilst at the same time offering some really great tips for shooting stills that can be applied to video.
On the other hand they also provide some absolutely useless hacks that are great to watch but should never be tried!
Of particular note are the first two tips for achieving a soft focus without using a soft focus lens.
The first being the application of vaseline to a picture frame and shooting through it being not only incredibly useless but also very messy at the same time.
It does however provide an opportunity to let fly with a few tasteless remarks with regards to the use of vaseline so that's gotta be a good thing.
The second one, using a pair of stockings stretched over a lens just screams at you that it will be a complete failure… and it is!
Once you get past those two clangers they do then provide a couple of handy hacks especially the rope tripod idea for stabilizing the camera.