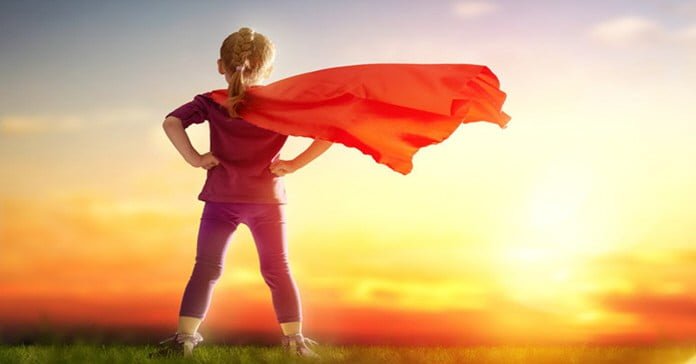 Support the Passion
I especially wanted to include the video below this week because I think it offers a great insight and some great advice not just on video editing or shooting but on life itself.
We live in a world that has become increasingly cynical and the advent of the internet and mobile communications devices has not necessarily been all good.
It is too easy these days to see bad news everywhere and to begin to believe that nothing is worthwhile.
It is also easy to see how the anonymity of the internet can bring out some very negative behaviour on the part of many individuals.
The internet itself means you can be "in" a conversation without being physically present and not actually see the results of your own communication.
I think one of the biggest downsides to mobile devices and social media when it comes to kids is this separation from the situation.
Without that separation people see the results, see the hurt or the pain they cause which leads them to back off, and learn to monitor their comments or conversation.
However if they never see the results directly then they begin to believe there has been no consequence to their action and continue unchecked.
It is within this scenario that young people are growing up and it is also within this scenario that a person's hopes and dreams can be especially vulnerable.
It is very easy for the "crowd" to turn on someone in an instant and most often the person being turned on is the one with the high hopes, the star high goals the big dreams.
It is easy to target that one because compared to the masses he or she is out of step.
The problem is we need the dreamers, the big thinkers and the passionate ones.
They are the ONLY ones that move us forward and give us hope, so if you have someone like that around you, provide support and we all win.
How to Blur Out Faces in Video
My clear top choice for a simple and easy to use video editor has been Filmora for quite a while now.
Coming from a kind of Mac based design philosophy it really does offer both Windows and Mac users a great little video editor that is very intuitive to learn and use without being too complicated.
Of course being uncomplicated doesn't mean the program is totally without features and in fact it does contain quite a few advanced features hidden away.
One of those is the ability to blur out faces or sections of a clip for whatever reason.
The video below explains what it does and how you can access those features but there is one small point they don't cover.
Of the two ways you can blur things one is great from something that never moves and the other is OK for faces only that move.
It's ability to auto track a face is not too bad but it is important to point out that if the auto tracking feature loses track you can just reset at that point and begin again.
Pinnacle Studio Tutorial – Pan and Zoom
It is interesting to note that Corel seem to have completed the "house keeping" part of their development of Pinnacle Studio and are now beginning to get onto the front foot with it.
Since completing my review of it I have been playing around with the program over the past few weeks and it really is a very good package.
Part one of my review here and part two here.
Anyway, as part of moving forward they are beginning to produce some more video tutorials covering specific tasks and the operation of specific modules.
This week they released three new ones and you can check the out below. They cover subjects such as using the pan and zoom feature, cropping videos and working with PiP effects.
Pinnacle Studio Tutorial – Cropping and Zooming Videos
Tutorial PS20 Picture in Picture
Pinnacle Studio 20 Ultimate – Volume Keyframing
Lighting Tutorial
There are many, many tutorials out there on the internet that repeatedly go over the basic principle of the three point light setup.
Of course when you think of the three point setup you obviously think in terms of three lights but that is not really true.
You can actually achieve the three point setup with two lights and a reflector and in fact you can do it with just one light.
Check out the article linked below to see how it is done but make sure that as you are watching the video on that page you pay attention to how each addition of an element or change of a position affects how the subject looks.
How To Use YouTube End Screen Editor for Your Videos
Well as the years roll by I think the one thing that has remained constant since the introduction of the YouTube service is that of change.
Just when you think you have all your uploading stuff in order the whole thing changes, just when you think you have finally optimized your videos, your channels, your playlists… it all changes!
So now we comes one of the most recent ones and it is not really a change in YouTube itself.
What has dramatically changed is the way people are viewing video on YouTube.
In the past the majority of people were accessing online video through their desktop computers and there were a number of reasons for this.
You needed the bandwidth and you needed it being delivered at fairly high rates and you needed the processing power of a desktop.
Well all that has changed now so I guess it's time for us to get over it!
One of the main differences in how videos are delivered to mobile as opposed to desktop is that annotations overlaid on the video just don't work.
So all that work you did tastefully adding your call to action buttons or your Subscribe button and the rest of it are become less and less effective as less and less people actually see them.
The workaround for this is to use the End Screen of your videos to try to engage your audience and like anything else on YouTube there is a way to do it right.
So check out the video below for a quick tutorial on using the End Screen Editor on YouTube.