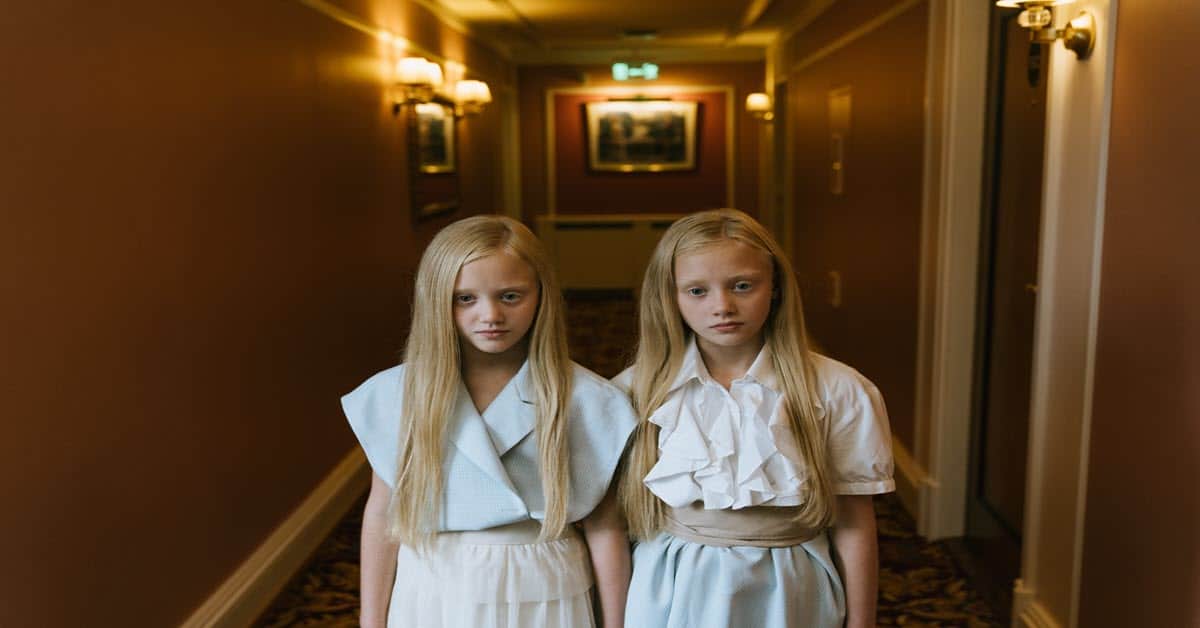 My Secret for Making Better Videos
Well, they say the devil is in the details and although I am not quite sure who "they" are or whether it has anything to do with the devil… the details do count.
A common complaint I see from amateur video makers is that they have trouble lifting their projects to the level of some they see online.
They tend to think in terms of needing better equipment or learning how to edit and shoot at a higher level and a bunch of other things.
One thing they never seem to cotton onto is the fact that a lot of those projects they are seeing and wanting to emulate look so good because of the hidden stuff.
Now the truth is that "hidden stuff" is actually not so hidden!
In fact very often it is right there on the screen in full view but you just don't see it!
Check out the video below because it is a great example of attending to details hidden in plain sight.
How To Make Footage Look Cinematic
Whether or not these tips actually achieve the aim of creating something "cinematic" is probably up for discussion.
In fact even the use of the term "cinematic" is a bit of a strange one in my book.
What I think a lot of people are looking for when they use the term "cinematic" is a high level of quality and professionalism.
Either way the tips in the video are very good and are all done using Filmora X which is a pretty simple editor.
So if you can do them in Filmora you can probably do them in just about any video editing software.
5 Little Video Editing Tricks that make a Big Difference
This one was done with reference to the Movavi Video Editor but the features and tools being described are present in almost every video editing software I am aware of.
All round they are just great little tips and tricks to lift your projects up to a higher standard and to make the editing process far more pleasant.
How to Use Your PHONE as a Webcam (iPhone & Android)
Found this excellent video and thought I would share it because it is pretty relevant to most of us these days given the various states of isolation and lockdown occurring all over the place.
A few months back there was a demand to be able to connect your camera to a computer and use it to live stream for services like Zoom etc..
Now call me crazy but I was surprised at the fact that your average camera could not be used as a webcam!
Fortunately most of the main manufactures came out with firmware updates or software to enable this as a feature pretty quickly.
The same situation pretty much goes for smart phones.
They don't natively do it but there are APPs and software available these days you can use to get the job done.
In the video below you can see a complete walk through of some APPs you can use and how to set it all up.
In the interests of research I tried out the Iriun APP and software and I have to say that using WiFi for it was a bit dodgy.
I have a pretty good WiFi system here in the office but Iriun struggled with it.
However using the direct USB connection method was way better and perfectly serviceable.
YouTube Channel Shutdown! How To Fix It! Tricks, Tips, and RANTS!
A few weeks ago Kevin from the Basic Filmmaker experienced what could only be described as every YouTuber's worst nightmare!
His Google account was hacked and he lost control of his YouTube channel and just about everything else connected to the Google account.
Within hours his channel and all of its content was gone.
In the video below he gives the full story but along the way offers some excellent advice on securing your accounts, how to create good passwords and a whole bunch of other actionable stuff.
It is well worth watching even if you don't use YouTube.
10 Gimbal Moves To Make People Look Epic! – Beginner to Pro
Some hot tips here for your gimbal shots to make… you ARE using a gimbal right?
Anyway I'll just assume you are using a gimbal and because you are, here are some tips for using that gimbal to get shots that specifically make people look strong or powerful in the scene.
100 Camera Angles, Shots and Movements in Filmmaking
Quite possibly this is a list with examples of every possible camera angle, shot and camera movement that can be used in shooting videos.
There may be more but I can't think of any!
Also there is a brief explanation with each one indicating how that angle, shot or movement affects the viewer.
It is an excellent resource or just interesting to check out.
5 Tips on Top Down Filming – Wondershare Filmora X
A good introduction to the subject of Top Down shooting plus some extra tips on setting up effectively using a C-Stand.
It also covers a few tips on using the footage in an edit to create a tutorial.
Easy Teleportation Effects – Wondershare Filmora X Tutorial
OK I'll be honest here, this is a bit cheesy!
Although even if the results aren't exactly in your wheelhouse it is worth a look to refresh yourself on the techniques.
Easy Augmented Reality HUD Effect – Wondershare FilmoraPro
A slightly more advanced special effect tutorial here for Filmora this time switching to the Pro version and unleashing some of those advanced features.
Just in case you were wondering, HUD stands for Heads Up Display.
Speed Ramping, Slow Motion, Freezes and Reverse Video Effects – PowerDirector Tutorial
Dang! All the PowerDirector tutorials this week are all about speed controls!
Anyway this shows quite well the technique generally referred to as Speed Ramping or Time Remapping.
Most video editors have for some time now offered the ability to speed up or slow down your videos in a project.
These days that's a given.
Fortunately a few years ago a lot of the main video editors like PowerDirector added the ability to keyframe speed adjustments.
This meant that you had far more control over playback than just making it all go faster or slower.
In the video below you can get a good idea of how it all comes together.
VHS / DVD Fast Forward Effect – CyberLink PowerDirector 19
Straightforward demonstration of how to create that effect that looks like you are using the Fast Forward button on an old VHS tape player.
How to Make the Playdate Velocity Effect – CyberLink PowerDirector 19
Even if you are not familiar with the Playdate Velocity Effect popular on TikTok the video tutorial below is a good exercise in manipulating speed within a clip.
It is also a good example of just how fiddley and repetitive video editing special effects can be!
Crumpled Paper Effect & Transition – Movavi
Another cool effect and done yet again in a very simple video editing software program, this time Movavi.
So to be clear here if you can pull something like this off in either Movavi or say Filmora, you can probably do it in just about any video editing software out there.
What you will need are two relatively common features.
They are green screen and keyframes and from there as per usual with effects editing, a whole bunch of fiddling around!
Easy Dropdown Text – Resolve 17 Beginner Graphics Tutorial
This is a good tutorial to get the idea of using keyframes to determine simple events on the timeline.
In this case it is to get some text to seemingly drop down from nowhere on to the screen.
Any time you are in your own video editor doing something, always keep an eye out for those little diamond symbols you see in the video.
They are universally used to indicate keyframe capability within the effect or feature you are using at that time.
Have a play with them and get to learn them because they really are the point upon which you can exercise very fine control over what is happening in your project.