Will This Mistake Kill Your YouTube Channel?
Many of the factors that affect your success or lack of success on YouTube seem to present themselves as being rather obvious.
One of those is Subscriber Count.
The simple interpretation of this is that the more Subs you have, the better your videos and channel will perform.
Unfortunately there is nothing simple about how the algorithm works!
Yes it is happy you have more and more subscribers but if those specific subscribers are not regularly watching your content… things go downhill fast.
In other words YouTube thinks that if not even the people that are subscribed to your channel are watching your videos then that's not a good look!
YouTube tracks engagement and while it is true that a sub indicates engagement YouTube also tracks the actions of those subs.
---
CyberLink Free AI Audio & Image Editor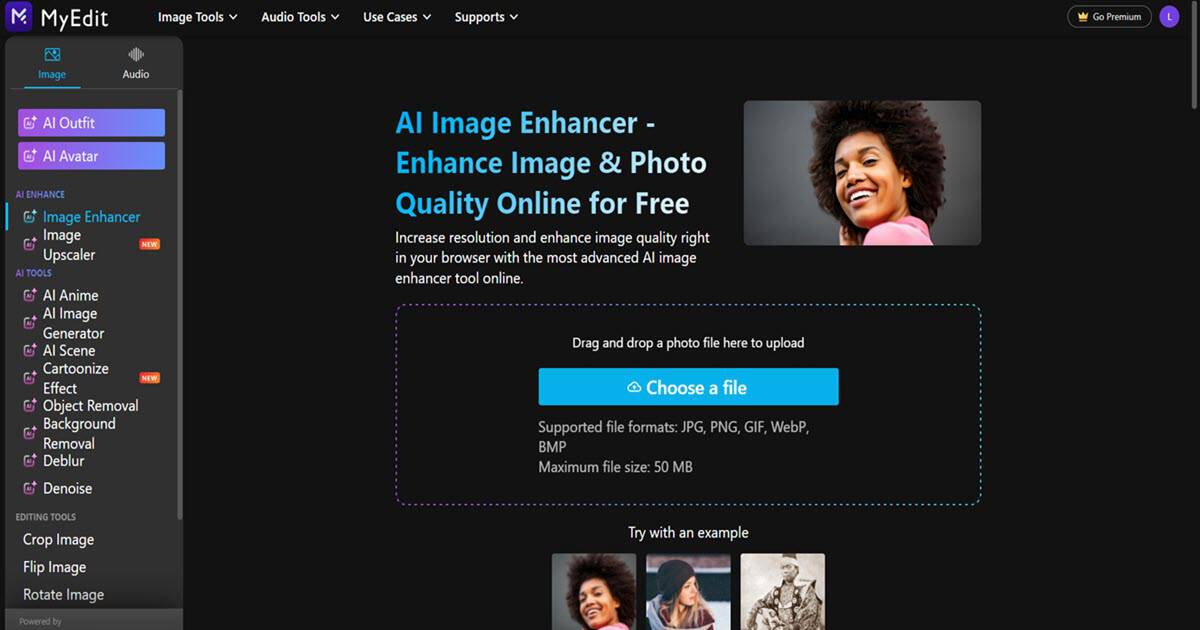 This is an interesting set of free tools from the people at CyberLink for editing and enhancing Audio files and Images.
I have had a little play around with it and some of the tools seem quite good.
I suspect they are standalone versions of some of the A.I. tools that have been built into their main editing programs however they only offer limited levels of control and adjustment.
You do have to have or create an account with CyberLink to actually use the tools but there is no charge.
All in all it is something you may want to check out for yourself.
---
5 Steps to Green Screen Success
Pulling off an effective green screen sequence is firmly planted in the shooting stage and there is no getting around that.
The reason for that is that when your editing software is instructed to remove the green it removes a range of greens most commonly found when someone is creating a green screen.
If for any reason your greens are not within that range then you will either have a bad green screen or you will get blurred edges.
The key to all of this is the lighting and in this scenario serves two purposes.
The first is to create clear separation between the subject and the green background and the second is so that you have a consistent green to key out.
If you miss on either of these the results will be less than perfect.
Check out the video below for some tips on getting it right.
As an added note here I have included an older video below the one I have already referred to.
That second video is what I consider to be the "Bible" of green screen from the Basic Filmmaker.
It covers everything you need to know from soup to nuts on the subject.
---
The Basics of Green Screen – Everything You Need to Know
---
PowerDirector – Modifying Sharpness for Video Clips
One of the tools buried in the Color Adjustments section of PowerDirector is Sharpness.
For people who go back a few years in their video editing journey this is most likely a tool that has been marked as, "Never to be used again!"
The reason for that is that regardless of the software those old sharpening tools especially for video were pretty bad.
However these days it is a whole different story.
One thing that machine learning has done behind the scenes is allowed programmers to access comparative data from millions and millions of images and video samples.
The result of that data is the ability to write corrective tools like Sharpess way more effectively.
If you look at the results in the video below I think you will agree.
---
Text Behind Person Effect – Filmora Tutorial
This is a very common effect these days and in modern video editors is very easy to pull off.
Although the demo shown below is done in Filmora the concept remains exactly the same regardless of what editing software you are using.
There is only one part of the tutorial that may present a problem.
You will see that the video being used is copied and applied to the track above it then the title is inserted in between those two tracks.
This requires a mask being created that must not only outline the person in the video accurately but must also track with any movement that occurs with the subject.
This is pretty easy in programs like Filmora that have automatic motion tracking built in.
Along with that it also has a "Remove Background" feature that actually creates the mask for you.
Both of those modules are based on machine learning (A.I.) and are very precise.
A few years back this would have been a manual job and would have taken hours and hours! As you can see in the video below…. it's just a few minutes.
---
Exploring Tools For AI Transcriptions, Captions, Show Notes and More!
This is a rather timely post from Mike Russell on the subject of transitions, captions and the whole world of subtitling.
The reason I say timely is that the capabilities if A.I. have well and truly come to the world of transcripts.
Given that fact a thorough roundup of the current state of things is well in order.
A number of new features have appeared recently the most prominent of which is the ability to edit videos by editing the text of that video.
Descript (https://diyvideoeditor.com/dscrpt) started off doing this a few years ago and Filmora have added it as a feature as of Version 13 just recently released.
Interestingly data from Youtube has indicated quite conclusively that short form content is being mostly viewed with the audio muted and the captions turned on.
That makes the need for effective transcription ot caption capabilities even more important.
---
DaVinci Resolve COLOR PAGE! (for Complete Noobs)
Some time ago now I pulled up my big boy pants and delved into the Color Page of DaVinci resolve.
The reason for that was that I was having to deal with a lot of footage from phone cameras using automatic settings in less than ideal lighting.
Consumer level software was not really helping and I knew that the only way to deal with the problem would be by using a pro level program.
I knew that DaVinci Resolve was the original color correction, grading and compositing product designed to do that to movie industry standards.
Si I figured it was time to delve in and see what the story was.
Now let me assure you that there certainly were tears before bedtime on that little adventure!
However after persevering for a few weeks I began to get it all under control.
These days the very first thing I do with any footage I get regardless of source is to load it into Resolve and tweak the colors and now that I am familiar with the interface, it takes minutes.
The video below is an intro to the Color Page and I highly recommend checking it out.
---
No More Keyframes! V3.0 FREE Animation Tool for Davinci Resolve
Mr. AlexTech is one of the people I regularly follow for tips and advice on using DaVinci resolve.
His YouTube Channel is full of great tutorials and very often when I want to know how to do a particular thing I find the answer on that channel.
In addition to this he also creates his own plugins to simplify certain actions within Resolve and in turn they often come with great presets.
This week he just released version 3.0 of his Magic Animate plugin which has the attractive price of… FREE!
Essentially what the plugin does is take a bunch of animation tasks you would normally need to do using keyframes and turns them into presets that you can then tailor to your needs and save as your own presets.
---
---