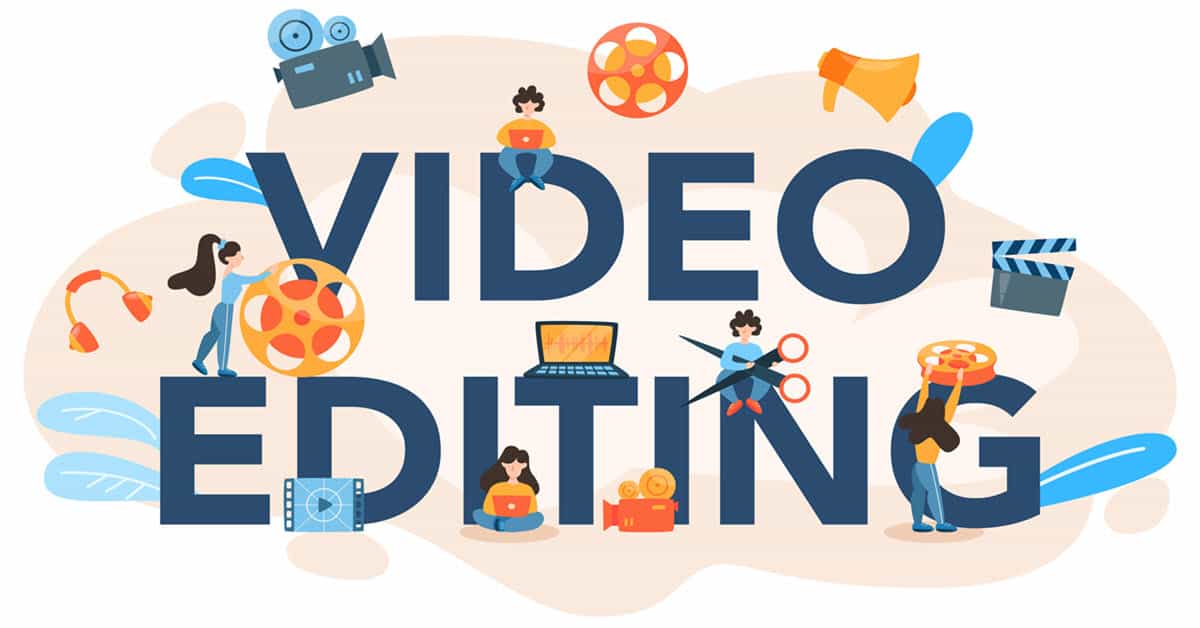 5 Tips to Edit Videos Faster and Easier
Some good tips here on a sensible workflow for more efficient editing.
Of course there are many variations on the theme of editing workflows but there is one thing that will really get you going faster.
Do all the time consuming steps first, then get into the editing.
By that I mean the organization steps and finding assets you don't already have.
Generally speaking most of the time you begin the editing process when you have finished shooting and that makes sense.
The temptation at that point is to dive into the editing.
However the reality is that you are probably going to need audio assets and possibly still image assets as well.
The best time to get that stuff organized is before you start adding video to the timeline so that later when you need it, those assets are there for you.
Ultimate Guide to Frame Rates Explained [Shot List, Ep. 8]
This is part eight of an excellent series by StudioBinder on the basics of shooting and editing video projects.
In this video they cover the subject of frame rates and how different ones affect the results you get.
It's a pretty deep dive into the subject but well worth the 15 minutes or so that the video runs for.
15 FREE Gardening and Backyard Sound Effects
Another set of freebies from the nice people at Shutterstock and this week as we take a stroll into the garden!
As usual there is no need to sign up for anything or sign away your first born child.
Just click through and download.
Low Budget Tips for Filming Against White Walls
So for a while now some of the the cool kids have been creating their videos against white backgrounds.
If you have ever tried this you will have discovered it's not all beer and skittles making those kinds of videos.
First up your auto settings go out the window because there is so much bright white in the frame and that's just the beginning!
Here are some (cheap) tips for getting better results.
Shrink Video File Size Without Losing Quality in Handbrake
This is just a very, very simple run through of using the free encoding software Handbrake to reduce the file size of your final videos in case you need to do that.
Most of what you can do in Handbrake can be achieved inside of your average video editing software but this is not a task they are specifically designed to do.
Handbrake does it better than most and faster.
Unfortunately Handbrake has a pretty complex user interface, most of which you probably don't really need for straightforward tasks like a straight file reduction.
The video below just shows a basic file reduction workflow.
Easy Filmmaking Hacks – DIY Filming Gear
These are some life hacks for the budget video maker to compensate for a lack of funds to buy fancy equipment.
Some work better then others but it's a start!
PowerDirector – Use Video as the Font Face of Titles
In the tutorial below you can learn how to use a video as the font face for a title in PowerDirector.
Remember, in this video they are not showing any feature or capability that is exclusive to PowerDirector so you can probably do exactly the same thing in whatever editor you are using.
Just watch and understand the concept and not so much the individual user interface settings and tools.
Everything to Know About Instagram Stories
This is aimed predominantly at Instagram Stories or at least video content that runs along those lines.
However it could apply to just about any short form video platform or even longer form and covers a whole bunch of things you should keep in mind when creating.
The video itself is not at all about anything technical as far as shooting or editing goes but does cover very well the whole subject of video blogging.
Using Movement to Level Up your Product Videos
This is definitely not just for product videos.
In the tutorial below you can see how some very simple techniques such as camera movement, moving the lights or even moving something in the frame, can really lift a shot to a higher level.
Grow Your YouTube Channel – YouTuber Q&A
Some excellent tips here for anyone wanting to get going on YouTube or are already doing something and want to get more views.
Dee Nimmin is one of a very small group of YouTuber's I tend to follow to keep up with the latest and greatest on that platform.
Like most things on the internet these days the subject of succeeding on YouTube is discussed ad nauseum by every man and his dog and they all claim to be experts and have some kind of "inside information."
Dee is the real deal and very generous with his free advice.
How To Color Correct Any Camera in DaVinci Resolve 17
The title of this tutorial doesn't really convey the true value of the contents.
Sure you can use it from the point of view of correcting footage from any camera but it is way more than that!
More often than not the footage you get from consumer grade cameras or even smart phones will be "OK" at best.
In a pinch it is fine but you just know there is probably a way to make it better.
The reality is that most video editing software comes with some pretty good color correction tools these days.
The trick is learning how to use them in such a way that you don't end up with results that are worse than the original!
In the video below Casey runs through a very, very simple three step process that you can apply to just about any footage and get a much better result than what you started with.