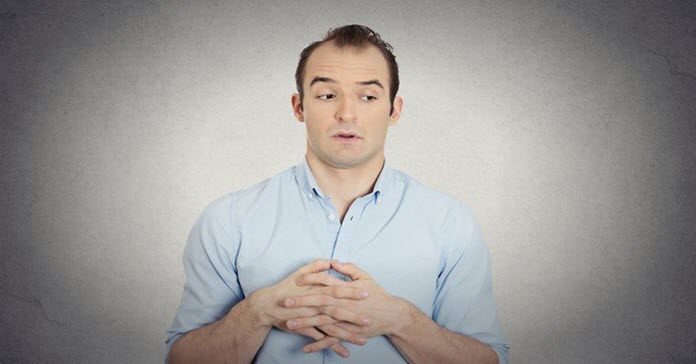 Getting Comfy in Front of the Camera
One of the great barriers many people find in creating video content is how to get it done without doing it yourself!
Why?
Because most people feel totally uncomfortable appearing in front of the camera in a presentation setting and let's face it, most people aren't even up to doing voice-overs for their own projects.
Of course we all watch videos of professionals doing it but can safely assign that to being irrelevant because hey, they are professionals.
Unfortunately the truth is that there are a bunch of non-professionals out there doing a great job on their voice-overs as well as presenting to the camera… how do they do that!
Take a look at the video below from Tim Schmoyer giving some great tips on how to get yourself relaxed in front of the camera so that the message the audience gets is what you want it to be rather than, "Gee, that guy looks really uncomfortable!"
Interchangeable Lenses
OK, so we are now pretty well moving into an era of video shooting where the average person can have access to some very advanced equipment at a reasonable price.
UHD (4K) video has well and truly found it's way into the sub $1000 mark and even T.V. broadcast quality is at almost everyone's fingertips.
This of course raises the inevitable question as to what camera to buy to take advantage of these developments and let me be clear right up front here.
I am not going into the morass that is that subject!
Hey, I don't even know what camera I should buy and although I know what process to follow to do that… I am not going near it until I absolutely have to!
So, one of the key elements that for many people will now become something they need to look at is the subject of lenses.
The competition in the camera market is cutthroat right now so DSLR's and mirrorless cameras are getting cheaper and cheaper.
The problem here is that with the availability of these previously out of range cameras comes the question of lenses.
Most of these cameras are either sold just as a body with the lens coming as extra or have a lenses with them (usually a 35mm one) so how do you know which one you are supposed to get?
With that in mind here is a short video explaining some of the basics you need to get under your belt before entering the world of interchangeable lenses.
New CyberLink Site
This week CyberLink launched a new website devoted entirely to the subject of learning how to use their products.
Prior to this I have to say that one of the reasons I recommended the CyberLink products for video editing and production was that they had a great library of tutorials on the subject, Review Here
Possibly one complaint I did have was that the tutorials were kind of appended to their main sites and as such, were a little hard to find and follow sequentially.
With this new site they have taken all of that content (and there is a lot of it!) and organized it into a dedicated site split up into tutorials for each different product.
The lessons are arranged in a way you can follow them through one after the other or you can follow a pretty good menu system to pursue one particular type of skill or skill-set you are looking to attain.
I particularly like the specialized lessons on some of the more advanced modules they have on offer in the video editing department like Color Director.
This is all in addition to their existing DirectorZone site that has it's own CyberLink and user sourced tutorials and resources.
360 Degree Videos
At the moment, now that the introduction of UHD or 4K high definition video has settled down a little, the new "next big thing" is 360 degree video.
Currently it is being confined to a small number of 360 degree capable camera arrays or even the new rig that GoPro and Google are developing but inevitably like 4K video, it will find its way down to us at the bottom of the video food chain!
So if you are interested in the possibilities this new form may bring you may as well get started here.
YouTube 360 Degree Video: A Quick & Handy How-to Guide
More on YouTube 360 Video
Settle Down There Tiger!
One of the most important aspects of learning how to both shoot and edit video is that of managing expectations.
There is no shortage of websites and videos available to the average person today covering all manner of information in the video making process.
The problem is that there is so much information that it becomes very difficult to find something that explains exactly what you want.
I guess that is really the problem I try to address on this website by at least attempting to filter out all the noise and (hopefully) include what's relevant and useful.
Probably the best sources of tutorials on the internet are either YouTube or Vimeo because they are both packed with "How to" videos on all sorts of subjects.
Unfortunately that's where we hit our first snag!
What you will see on these sites are tutorial videos that tend to fall into three main categories.
Videos that may or may not have useful information but really you can't tell because they are so badly made that they make your eyes hurt just watching them.
Amateur videos that are actually quite good with regards to the information they hold but are just not executed very well so learning from them is not really a successful experience.
And finally very well made videos that are full of well explained information presented in a slick and professional manner.
Obviously these last one are the ones that the majority of people are attracted to and in all honesty are the ones that you would probably learn the most from.
They do however have one main drawback that you need to be aware of.
That drawback is that they raise your expectations to such a degree that no matter what you do you always feel disappointed by the results.
Somehow your video does not live up to what you saw in the tutorial and it is that point you need to take a look at and be aware of.
What you don't see in those highly polished videos is the amount of work that goes into the pre-production and ultimate production of the video.
People or organizations that make these videos understand that in order to achieve the best results the video itself needs to be short, sharp and to the point and contain very high production values as well.
This level of product is not achieved by someone sitting at a computer, loading up a screen recording program and going for it.
It requires extensive planning to make sure that the subject matter is covered fully as well as equally extensive post production to give it that professional polish.
Keep in mind that a guy explaining how to add a mask to a video effectively does not just do it onscreen, render it and upload.
There are many other steps taken in the production of that video so when you repeat the effect yourself, don't be too hard on yourself and make sure that whatever it is you are trying to reproduce ensure that is the only thing you are looking at in your own video.
More on Choosing Music
I think over the past few month I have managed to find at least three articles covering the subject of choosing music for a video.
I guess the reason that I keep posting them is that choosing music that appropriately fits in with whatever project you are working on depends largely on the projects itself, the intended audience and to some degree your own personal taste.
The bottom line here is that unlike lighting a video or shooting one, the selection of music lacks basic rules to follow… it's a kind of "feel" thing that is very hard to teach.
So in light of that here is yet another article covering the writer's perspective on how he thinks music should be chosen and how you can approach it.