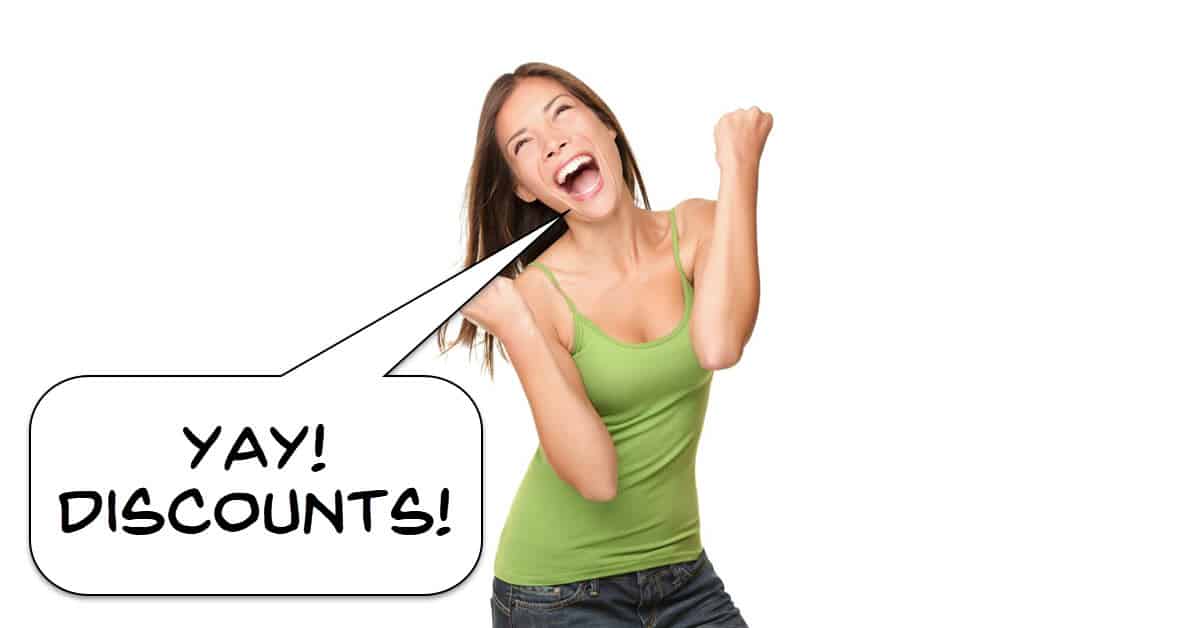 Wading Through the Holiday Discounts Hype
I wanted to start off this week's roundup by reiterating a point I made a few weeks ago when the internet was awash with Black Friday Specials madness.
Of course Black Friday gives way to Cyber Monday and that leads us all into the shopping extravaganza that is the Holiday Season, so let me just say it all again.
At this time of year I get blitzed with all sorts of special offers and enticements to mercilessly promote all manner of products on this site and some of them actually are related to video editing… go figure!
My response to this in the past has been to ignore it all completely and this year is no different.
Here is my guide to getting the best deals on anything related to this site around this time of year.
If this site has information for you regarding a particular product then go crazy and click on the menu to go to that page and check it out.
Read my thoughts on the product or subject, have a think about it and make up your own mind.
If you are interested, just click the link on the page that will take you to the product information page of the relevant company. (I NEVER link to sales, Shopping Cart or Checkout pages.)
Look at the top of the product information page you just landed on and there you will see screaming at you, a link to the best offer going for that product.
Shop till' you drop!
Simple really!
Managing Expectations
In the past week alone two people I know of within my close circle of friends have set up and launched websites.
Now even though these people know that I have been running this and other websites for quite some time neither of them contacted me about their own projects until well after they were already online.
Of course the first thing that happened when their sites did go live was something they had not planned on.
What they had planned on (without any real planning!) was that they put up a site, a bunch of people go to the site and whatever it was they were promoting or doing with the site would be an instant wildfire success!
What they got was nothing… literally, nothing.
When they both finally came to me to find out what the problem was they were even more disappointed with what I had to tell them and promptly abandoned their newly minted sites.
The reality is that just slapping up a website is no recipe for success these days!
The reason I am relating this story here is that I have noticed recently a good deal of promotion regarding the ease at which the average guy, with no plan and not much else is supposed to be able to turn himself into an overnight viral video internet sensation by just… doing some stuff!
It kinds of irks me that people are still so ready to believe that just about any lasting success can be achieved by simply showing up.
If you are thinking about getting into personal video production on something like YouTube and want to turn it into something big them more power to you I say!
However before anyone decides to commit to something like that they really should be doing it with eyes wide open and the only way to open them is through gaining knowledge.
I recently found over at Streaming Media.com they have begun a three part series of articles outlining how to go about video marketing.
The articles themselves are slanted towards video marketing because that's what they do, it's the service they sell.
However just because they call it video marketing doesn't mean that what they are writing about ONLY applies to that.
What they are actually outlining is a full strategy of what anyone would need to do in order to achieve any level of success with online video and the first part of the series is pure gold.
So if you have any inclination at all for getting into video online as a pursuit then I would strongly advise you to go over and read the first installment.
When you have finished it (if you do) then understand that everything they are talking about is what you really need to get covered if you are going to make your mark.
Particle Effects on Text
Another great video tutorial from Gripps this week.
This time he shows how to add snow to text for a nice Christmassy (yes! It's a word!) effect.
If you look a little beyond what he is showing it is actually a great tutorial on how to add particle effects to text, so by replacing the snow effect with any other particle you can go crazy.
Although Gripps deals almost exclusively in Corel VideoStudio Pro the basic concepts he is outlining in the video are easily achieved in many other editors.
You just need to look for the titling module of your editor for the text part and then the particle effects or particle effects creator and slap them together!
Two Light Setup
I just came across this excellent tutorial on using a very simple lighting setup to get great result in a portrait setting.
Now the thing to keep in mind here is that the tutorial itself is aimed directly at the photography genre and is not necessarily designed for video.
It is actually a two light set up specifically designed for portrait photography.
However if you are interested in creating an "interview" type setting in your videos then this lighting setup would not only work perfectly but is dead easy to do with just two light sources.
A video interview, especially of the "talking head" type is after all, a kind of long portrait with the head talking!