Pinnacle Studio Update
Big news this week from Corel with the release of Pinnacle Studio version 25.
First of all let's all understand that when it comes to what we would generally refer to as consumer level video editing software, Pinnacle is by far the closest to a pro editor you will get.
This thing is an absolute beast when it comes to features and fine control and has been for quite sometime now.
So what's new?
Smart Object Tracking:
New Smart Object Tracking inside the Mask Creator uses AI technology to identify people, animals, food, vehicles and more in your footage and track them across your clips, saving you hours of manual frame-by-frame video masking.
Blend Modes:
Blend Modes are an industry standard tool that allows you to layer tracks creatively and achieve everything from subtle light bleeds to incredible visual effects.
Pitch Scaling and Time Stretching:
Change the pitch or length of an audio recording such as music, narration or dialogue without distorting the sound.
8K Import:
Bring in your 8K footage and export to 4K or HD
Keyframe Groups:
Duplicate your advanced customizations more efficiently with a new ability to copy and paste groups of keyframes to a later timecode in the clip for easy repeat animations.
Enhanced Video Masking:
Improved mask creation and mask management with grouped raster and vector tools, plus a new ability to convert track masks to clip masks and vice versa.
As usual I will be updating my review in the coming weeks when I get time.
Although don't hold your breath… Pinnacle is so extensive it takes forever to go through it all!
in the meantime you can see my Pinnacle Studio Review Here.
---
How To Choose The Best Recording Microphone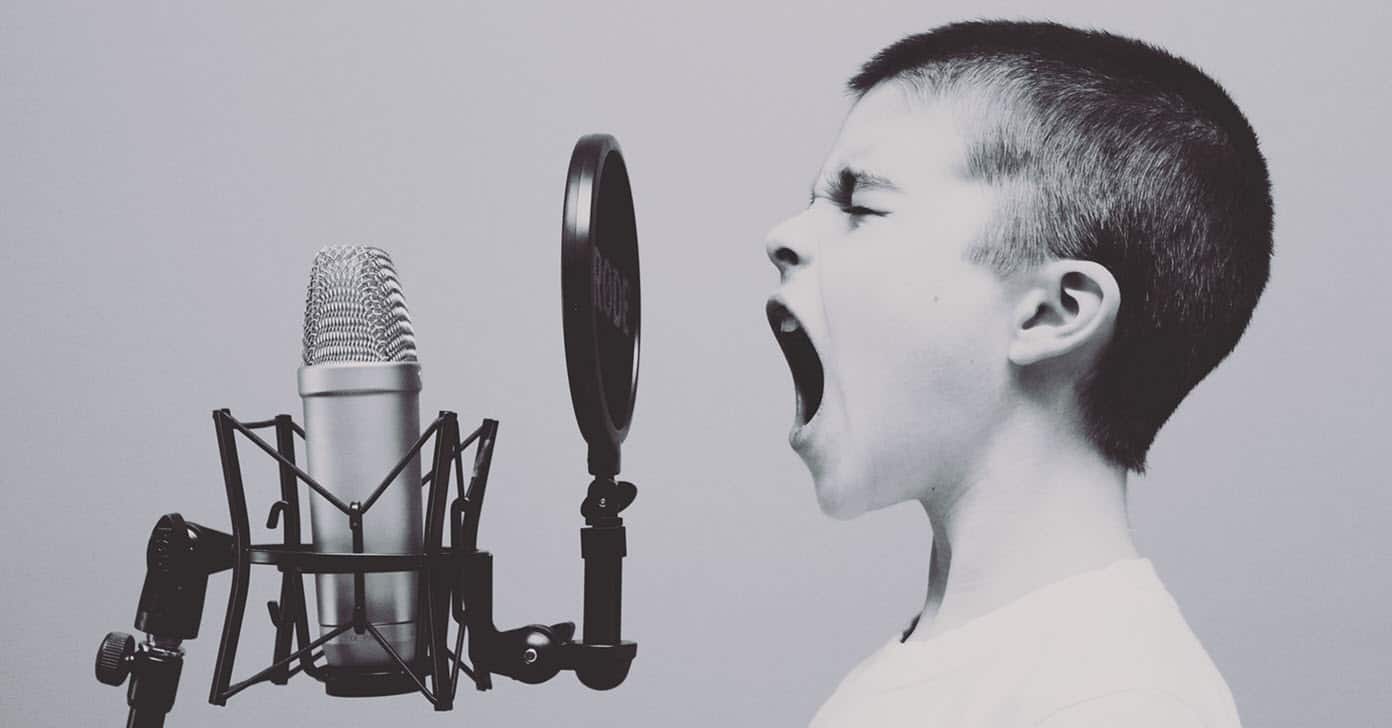 As someone who has just gone through microphone selection hell recently I kinda wish I had come across this article earlier!
It is a complete run through of the various types of microphones available, their pro's and cons as well as recommendations for specific scenarios.
So if you are in the market for a new mic then this is worth taking a look at.
---
You're Not Talented – And That's A Good Thing
One of the big mistakes we all seem to make these days is the idea that when a "talented" person displays that talent we assign it to some natural or innate ability they have.
This creates the false idea that you are either good at something naturally or you are not.
Nothing could be further from the truth.
People in creative fields do not just hatch out of the egg creating masterpieces!
What they all have in common are two things.
First is a driving desire to execute the actions of that creative field and get the results.
Second is the hard slog of learning, practicing, failing, learning, practicing, failing over and over until they reach a fully professional level.
This can take years and years yet at the end of it all when we see the results we say, "Oh, they are so talented!"
---
How to Timelapse with Samsung
Given the rather exceptional video quality you can get these days on a smartphone the possibility of using them for more advanced techniques has really opened up.
The video below is an excellent tutorial on shooting time lapse and hyperlapse footage using a reasonably current Samsung phone.
Even if you are not using a Samsung specifically there are still some great tips on timelapse videos in general.
---
The Basic Filmmaker Equipment 101
This is a great tip from the Basic Filmmaker on dealing with new equipment and is basically the same advice I offer to anyone who will listen.
Becoming familiar with your equipment is such a vital step because attention on your equipment is attention lost to what you are supposed to be doing.
In this case familiarity does not breed contempt, it sets you free!
Another tip of my own is that when you first get a new piece of kit, read the manual BEFORE you even touch that thing whatever it is.
Then with the device in your hands, read through the manual again all the while twiddling the knobs, pressing the buttons, flipping out the flippy outty things and all the rest.
THEN fire it up and repeat!
---
100+ Drone Moves From Beginner to PRO
100 drone moves sounds pretty good and of course makes for good clickbait!
However the video below is so much more than that.
He isn't just telling you to make the drone go up and make the drone go down and now make it go round and round!
So it's not just 100 moves but great explanations of how and why each type of shot works or doesn't.
---
New Wondershare Filmora X Update Highlights
Dang but this software updates a lot!
This is about the third time in roughly four weeks that there has been an update to Filmora with some new features added.
Anyway you can see all the new stuff in the video below.
---
How to Add Text Explanations and Lower Thirds in Filmora X
Just a quick demonstration here of how to add lower thirds from within Filmora video editor.
Really they are just a specialized type of title and in the demonstration you can get a good idea of how to access and tailor them to what you want.
---
PowerDirector – Use Anchor Points with Graphics and Titles
Well that title doesn't really tell you much about what's in the video!
Actually this is a tutorial on creating masks and more specifically advanced keyframing.
It is an excellent look at how to go about manipulating objects using keyframes and object attributes in PowerDirector.
---
Slow and Fast Motion on PC & Mobile – PowerDirector
This is a simple explanation of adjusting playback speeds for videos in your projects using PowerDirector.
Due to the limited resources in mobile phones, most APPs generally can only speed up or slow down entire clips.
In PC versions of PowerDirector is it a different story altogether with speeds adjustable in sections of clips as well as being able to slowly increase or decrease those speeds gradiently.
This is called Speed Ramping and is demonstrated at around the 1:44 min. mark of the video.
---
How to Remove the Background from Photos – CyberLink PowerDirector 19
This is a simple tutorial showing how to create a mask and remove a background from an image, add it to an existing video layer then use keyframes to animate it.
Good run through of those modules and their settings.
---
Movavi Video Editor – Basic Video Editing Tutorial
OK so this is a reasonably well disguised promotional piece for the Movavi video editor so let's get that out of the way first!
Having said that it is a very good walkthrough of the layout and functions of what most consumer level video editing software looks and feels like these days.
It also shows how the interface actually follows the logical sequence of putting together a video these days despite looking a bit daunting at first.
---
---