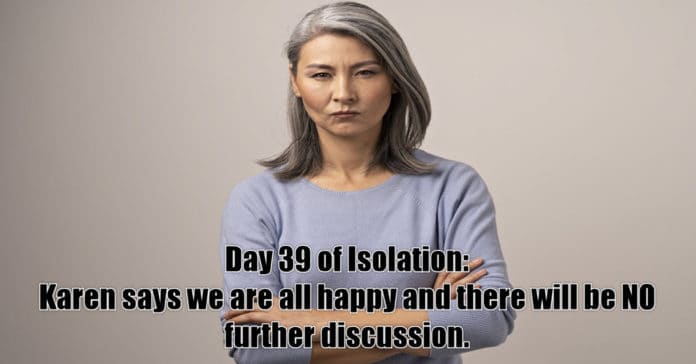 Cinematic B-roll with Action Cameras
This is an interesting video I came across full of some great ideas for shooting b-roll at home.
It is particularly handy because the ideas and techniques are more aimed at using an action cam.
Action cams have certain limitations but in the video you can see that they use the unique features of an action cam to their advantage.
6 Tips for Cinematic Drone Footage
OK! Before you get into watching the video below on better drone footage I need to warn you about a few things.
1. The first two minutes of the video is basically an extended testimonial for the drone that these guys recommend. In other words it is a thinly veiled two minute advertisement.
2. The first tip is based on shooting in a particular video format that you may not have access to. If not you can ignore that one.
3. You realize of course that in order to do any of this… you will need a drone right?
How to Get Stable Handheld Footage
This is an excellent video from John Luna who is himself a pro cinematographer.
There are quite a few tutorials like this kicking around the internet and there are even quite a few on this website!
However this is one of the best explanations and physical demonstrations of how to get stable footage in a handheld situation.
Music Editing Timing Tips to Control Pacing & Intensity
Adding audio to your projects of course is a great way to begin the process of lifting them above the level of crappy home movie!
One of the first things most people learn regarding background audio is the concept of editing or cutting to the beat.
Whilst that's a great start, doing that for an entire video can begin to make things a little tedious.
So in light of that let's take a look at a few of the next steps you can take.
You can find further information on the contents of the video tutorial HERE.
5 Things to Look for When Shooting Natural Light
The video tutorial below is predominantly a photographic tutorial but I have included it because it has some great tips that apply to shooting video.
Most of us most of the time are going to be shooting "au naturel!"
No! I don't mean nude, I mean that we will be relying on the natural or available light present in the scene and that we will usually not be able to influence that light.
The real difference between getting good footage or not in this situation is the ability to "see" the light that is available and how it is affecting what we are shooting.
In that sense the video gives some great tips on what you should be looking for and how to adjust to the situation.
What's New in VEGAS Movie Studio 17
Last week Vegascreative updated their consumer level video editing software Vegas Movie Studio to version 17.
You can read my updated Movie Studio 17 review here but one thing I noticed about that release was a lack of the usual accompanying explainer videos.
Generally when any of the major software companies release a new version they upload a flurry of videos to YouTube chowing the new features.
Not so with Movie Studio this time or at least so far!
This week they comprehensively filled that gap with an hour long livestream by their head of development covering every single change, improvement, reconfiguration and added featured in the new version.
If you already own Movie Studio and are thinking of upgrading then this is definitely the video for you!
If you are curious about Movie Studio or are considering it as possibly your next editor then this video will give you a great look at the software from a featured perspective as well as how it is all put together.
Understanding ISO – Quick Camera Series
Most of you have probably come across the term "ISO" a few times when it comes to camera settings and like many people, have gone cross-eyed when it came to reading an explanation.
So here's a video to explanation of what ISO is in a format so easy to understand even I could follow along!
One of the key reasons to get a grip on the whole aperture, shutter speed, ISO triangle is to be able to take the quality of your footage to the next level.
Sorry, but the auto settings are just not going to do that!
PowerDirector – Overview of New Geometric Transitions for PD 365
As I mentioned in last week's Friday Roundup, CyberLink recently released a new bundle of about 27 transitions for PowerDirector.
Those new transitions have only been made available in the subscription based PowerDirector 365 version and most likely will not appear in other versions until those are either scheduled to be updated.
It is also possible that they may not be added until there is a major version update later in the year.
A few of those added transitions were described as "Geometric" transitions… which doesn't really tell you much!
So in the video below you can see a simple demonstration of those new CyberLink PowerDirector 365 Geometric transitions.
How To Make The Zoom Feather Effect – CyberLink PowerDirector 18
This is a kind of zoomy, feathery, blurry, overlay kind of thingy you can use to add interest to your videos.
Sorry if I got a little technical there!
The tools used are pretty much available in most video editing software so if you watch it being done in PowerDirector you should be able to work it out in your own editor.
Create a Split Screen Music Video in Filmora9
OK so slapping together a split screen video in modern video editing software at just about any level is hardly rocket surgery these days.
However the devil is in the details and if you don't want to end up with something cheesier than a double cheese cheeseburger with extra cheese then maybe you might want to check this video.
There are actually a few things you need to do (if possible) at the shooting stage to help things along.
Flashback Effect in Filmora
This video shows you how to do that kind of retro swirly effect that indicates to the audience we are going back in time or beginning to dream or even remembering some past event.
This can be done quite easily in more advanced video editing software but I wanted to show it being done in Filmora9 because if you can do it in Filmora, you can do it just about anywhere!
Another reason I have used the Filmora demo is because the effect is being created using a filter that is supposed to do something completely unrelated.
It is perfect example of using whatever video editing software you have in front of you creatively to do things you thought perhaps you could not.
Retro Text Effect – Wondershare Filmora9
And this my friends is a really good reason for upgrading to a more complex video editor!
OK so the bottom line is that the effect being created CAN be created in Filmora, It's right there on the screen!
The downside is that it is a long and tedious process BUT, it can be done!
In a higher end editor the same thing can be done within the titling module by animating the text as it appears and in about a quarter of the time.
How To Crop Video in Resolve16
This is just a basic tutorial or walk through on cropping and repositioning clips on the timeline in DaVinci Resolve.