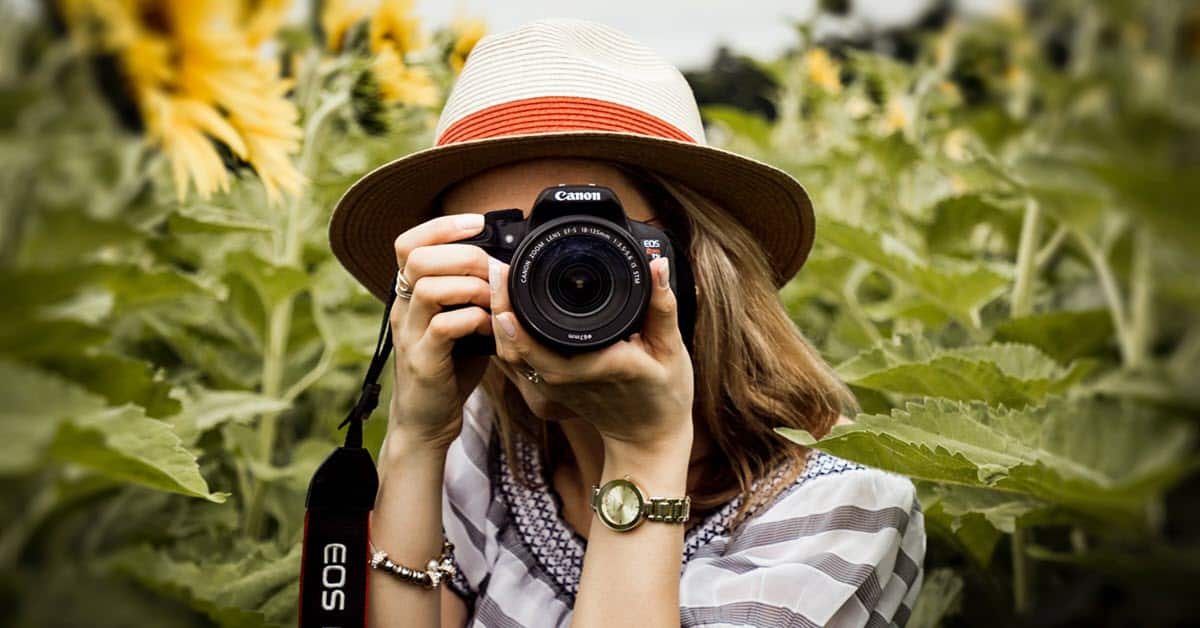 Gear for Outdoor Filmmaking
Over the years I have been following Aiden it has been interesting to watch as his style and professionalism have grown.
These days he is operating at a level where I don't really add his stuff that much anymore due to the advanced nature of it.
However in videos like the one below I think it is valuable to listen to his opinion on things like equipment etc.
I don't do this to follow any recommendations on any gear specifically, I do it to see how he looks at the subject and that always worthwhile.
---
It's All About the Speech to Text and Subtitles
OK so this week both Corel VideoStudio and Filmora 11 released either improvements or additions to their subtitling modules.
In the case of Video Studio they already had a great subtitling module that allowed for excellent control over the addition and editing of subtitles.
Of course the downside was that it was still a manual process and quite time consuming.
This week they introduced a "Speech to Text" feature which analyses the spoken audio of any clip and automatically converts it to to text subtitles.
Although it is not perfect, the job of editing and adjusting the resulting files is a way better proposition than doing it by hand!
There are two access points to the module from within VideoStudio and you can see them in action in the videos below.
How to Convert Speech to Text on the Timeline in VideoStudio
---
How to Convert Speech to Text in the Subtitle Editor with VideoStudio
---
Filmora Update Version 11.3 Text to Speech and Subtitles
In the case of Filmora the new version has introduced a subtitling for the first time and as has become the norm with Filmora they have gone above and beyond!
It is a nicely laid out interface that offers a good view of what is going on so that the text and the wave form of the recording are clearly visible and easy to edit.
They have also added an integrated text to speech service so no more manually transcribing and entering text for subtitles.
However on top of that they have added a Text to Speech feature so if you want, you can write the script of the video, have it converted to A.I. generated speech then add that to your video.
You can check out their version of subtitling in the video below.
---
How to Get Subscribers on YouTube in 2022 a Producer's Experience
There are a couple of guys that regularly post on the Movavi YouTube Channel offering tips and advice on building a following.
In their own right and outside of the Movavi world those guys are pretty successful and can boast some quite impressive numbers.
This week another member of this group has posted and I think he is worth taking a look at because he is in fact one of the producers of these channels… the brains behind the whole shebang!
---
What's New & FAQ – PowerDirector 365/App May 2022 Updates
This is the regular update roundup for CyberLink PowerDirector 365 and the PowerDirector App.
Bear in mind that the PowerDirector video editor updates only apply to PowerDirector 365 and not the standalone version PowerDirector 20.
---
Map Animation Zoom Effect – PowerDirector
This a week a very handy tutorial from Maliek done in PowerDirector but not actually exclusive to it.
The tutorial uses a combination of Google Earth Pro (Free Here), the Screen Recorder that is built into PowerDirector and ultimately PowerDirector itself to make a map animation.
All the details are in the video but remember any screen recorder will suffice and just about any video editing software will be able to handle the post production stuff.
---
How to Make a Miniature Effect! – Wondershare Filmora 11 Tutorial
OK so first up let's clarify some terms here!
The title of this video uses the term "Miniature Effect."
The exact same effect is also referred to as a "Diorama Effect" or the "Tilt Shift Effect."
Now we have that done there are a couple of things worth noting outside of the effect itself as shown here in Filmora.
First is the fact that in Filmora like many other video editing programs you can apply an effect a few times to get what you want.
Alternatively you can apply the effect, render to a new file then apply the effect again to that new file.
Also in Filmora you will see that you need to add a blur then a second unblurred version of the clip and apply a mask.
That's fine but in your own software you may already have a preset effect you can use and is the reason you need to know the three names for this effect.
---
How to Make a Robot Voice in Audacity
This is a surprisingly simple yet very effective way of making a robotic sounding voice in Audacity.
Download Audacity Free Here
---
A FILMORA made Love Death + Robots Style Opener
I tend not to add too much content from this creator but I thought this one was pretty cool.
So the reason I don't add his stuff too much is that as far as tutorials go… they are really hard to work out!
So in light of that if you like the effect just follow along with your own editor open and be prepared to stop and replay A LOT to get the idea.
---
CCleaner 6 Fresh from the Labs: Up to 34% more Speed and 30% more Battery Life
A new version of Ccleaner was released this week and they have added a new module that let's you optimize you computer for better performance.
According to their test results they are able to extract some pretty good improvements for your average PC and laptop.
Bear in mind that this new module is only offered as part of the paid version and not the free one.
---
---