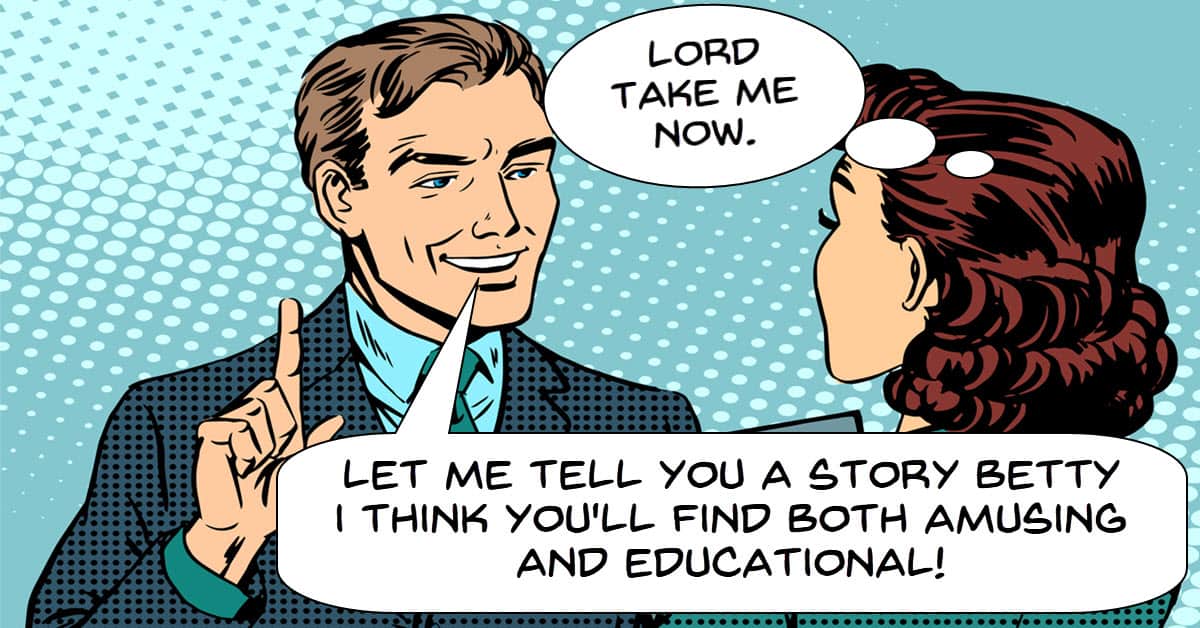 Keep Them Watching – Tips for Better Storytelling!
One of the keys to making videos that keep an audience engaged is the ability to incorporate "story" into the project.
Obviously when you are trying to create a video that inherently is a story that's seems both obvious and easy to do!
However over the years I have had many, many questions asked of me relating to those projects that don't necessarily seem to have an obvious story fator to them.
I recall a lady who made gardening videos having no idea how to make a story out of potting some plants!
Check out the video below for some insights into what a story really is and how you can use it in any video project.
---
Grow on Youtube when a Channel is Stuck
If you are running a YouTube Channel and feel as though things have gone a bit stale then it would be well worth your time to check out the video below.
It may be that you are stuck on very low or no viewing numbers or have experienced some growth but then it all came to a crashing halt!
Either way in the hour and a half video below there are many, many tips and suggestions as to why that may have happened and what to do about it.
---
How to Fix Missing Frames in Smart Object Tracking – Pinnacle Studio
This is another in the series by Pinnacle Studio highlighting their new A.I. driven Smart Object tracking feature.
Obviously it's great they have Smart Object Tracking but if you have no idea as to why you would want it or how you would use it then it's all rather academic at the end of the day!
---
Audacity How to Make Your Voice Sound Good
This is a pretty down and dirty "quick fix" for a recorded voice in Audacity.
The main criteria for using this strategy would be that you have recorded your voice in a very quiet place with little or no background noise and that the microphone and set up you have used is of reasonable quality.
It is certainly worth a try and if it doesn't do the job it is not as though you have lost anything other than a few minutes of your time.
---
Marvel Dr. Strange Portal Effect – Wondershare Filmora Tutorial
Although this is a perfectly good "How to" video on creating a specific effect in Filmora it also serves another purpose.
What I mean by that is somethat often applies to all "How to" tutorials in most video editing software.
These types of videos operate on a few levels.
First they are obviously showing exactly how to create a specific effect in a specific piece of software.
Secondly they are showing you how to execute certain steps within the program being used so that you can create your own effects.
And finally they are show an overview of how an effect can be executed in any software even though there may be slight differences between the one being used for the demonstration and the one you are using.
---
Cinematic Camera Tricks to Try at Home – Wondershare Filmora Tutorial
Just some handy dandy tips and tricks here for shooting creatively on a low or even no budget!
Most of you probably have there things kicking around the house anyway so why not give it all a try.
---
Harry Potter Moving Newspaper Video Effect – PowerDirector Tutorial
Like most decent special effects this one relies heavily on the setup rather than anything too technical being done in post production.
It is worth taking a look at because even if you don't want to go down the whole Harry Potter path you can use it all in other ways.
---
PowerDirector – Tips on Enhancing or Expanding Title Text
This is a good tutorial specific to PowerDirector showing a taste of the level of control you can exercise over the design of titles.
To be honest there are a bunch of other things you can do that aren't shown here.
Once the tile is created he also shows how you can scale the titles and use keyframes to manipulate them to create all sorts of effects.
---
PowerDirector – Tips on Editing Motion Graphic PiP Objects
One of the ways in which CyberLink PowerDirector is taking its forward development is by offered greater control over existing presets and preset elements.
In the video below you can see an example of this showing how you can take a motion graphic designed as a PiP object and further customize it.
---
Fairlight for Beginners – DaVinci Resolve 17 Audio Basics
Most video editing software these days offers at least rudimentary audio editing features which is a far cry from the bad ol' days when you were lucky to have a volume control!
Of course there has to be a point at which the designers of video editing software have to stop adding audio features before the software becomes so complicated and so complex that the whole exercise become sort of self defeating.
A good example of taking it to the limit is CyberLink PowerDirector where they have incorporated a pretty good audio module.
However if you want to go beyond that then you have to move to their dedicated audio platform, AudioDirector.
At the other end of the scale you have DaVinci Resolve with the Fairlight module that is a fully professional DAW (Digital Audio Workstation) that exists inside the main software.
The level of complexity there is astounding and clearly shows why at the amateur level we don't go near that stuff!
---
---