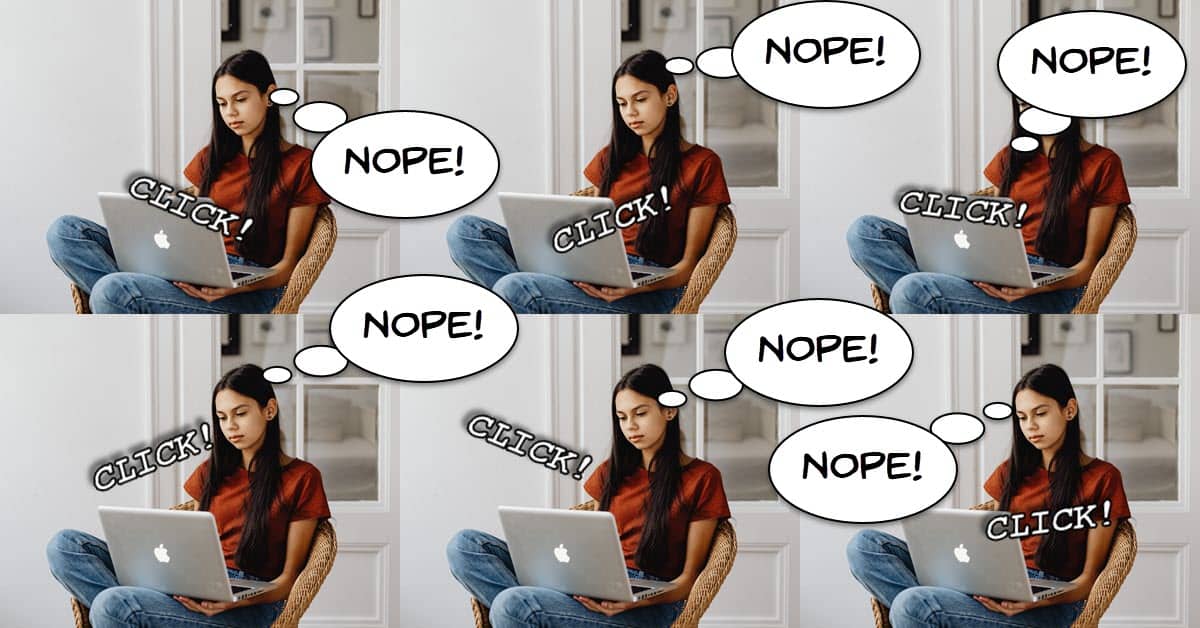 How To Make YouTube Video Intro Correctly
When a user on YouTube does a search for something there is a whole "process" that has led them to that point.
They have identified a problem or thought of something they want to know or know how to do.
Maybe they have decided there is some kind of "entertainment" they want… who knows!
So then they have navigated to YouTube, thought about a search term, done a search, checked some thumbnails and titles and finally clicked on a video.
You know what is way easier than that?
Clicking away from a video that they don't want to watch for whatever reason!
And while we are on that subject of clicking away, that decision these days only takes seconds to occur.
If I want to know about training dogs I am not going to sit through two minutes or one minute or even 30 seconds of you telling me about yourself, your dog problems or anything other than the reason I clicked in the first place.
I just want to know about training dogs!
If you don't let me know up front that I am watching the right video I'll just go to the next video in the search results.
I will then go to the next and the next until I find a video that clearly shows me I am in the right place.
---
1000 Subscribers on YouTube No Longer Needed
A recent update announced by YouTube has changed the requirements for users to have access to the "Community" tab for their channels.
Previously that tab was only available once the channel hit 1000 subscribers.
This prerequisite had been lowered to 500 which makes a powerful growth tool available to channel owners much faster.
---
Our Video Creation Workflow – How to Make YouTube Videos Faster
I always luvs me some good workflow suggestions because there are many ways to skin that cat and whatever way saves you time and frustration is the best one.
I like this one because it is aimed at the more "sausage factory" end of the market whereby you are constantly creating videos to feed the YouTube beast.
---
Tips on Using the Title Designer Enhancements in PowerDirector 20/365
This is quite a thorough look at the new enhancements in the Titles editor that were introduced in the recent PowerDirector 20/365 update.
I have to say it was a pretty good module already but the new features have really made it a very sophisticated module to work with.
---
How to Clone Yourself for a Solo Runway Video – PowerDirector
This is a simple trick you can use to create clones of yourself and run them on a loop.
The example uses the popular TikTok style of creating a runway show of yourself but there are many other creative ways you can apply the technique.
---
CyberLink PowerDirector 20 / 365 – How To Edit Videos
This is a basic run-through of the user interface in CyberLink PowerDirector updated for the new 20/365 version released in Sep. 2021.
There are not a lot of changes from the previous version but it is a good way to see the program in action and what it offers from a user perspective.
---
Level Up With 8 New Video Features – PowerDirector 20
A slightly more in-depth walk through of all the new features in the latest version of PowerDirector 20/365
---
---
Vintage Film Effect: 1980s Style Video! – Wondershare Filmora X Tutorial
A quick tutorial video here showing how to add a couple of simple filters to create an 80's style "look" to your footage or projects.
---
Fun Green Screen Tricks Vol. 2! – Wondershare Filmora X
Another in a series of posts by Filmora on using green screen in your projects.
Just like the earlier video they posted this one is not so much about how to do green screen but more along the lines of green screen ideas you can incorporate into your projects.
---
How to Add Phone Effect to Your Video – Filmora X Effects
This is just a quick demonstration of adding the "Phone" audio effect to an existing clip or audio file.
It automatically changes the audio to sound as if it was coming from a phone.
---
How to Do Voice Over Like a Pro: The Complete Guide
Another excellent "collection" page form the people at Techsmith this time outlining the requirements and a good workflow for voice overs.
It show the entire process from soup to nuts and well worth checking out if you do that sort of thing.
---
---