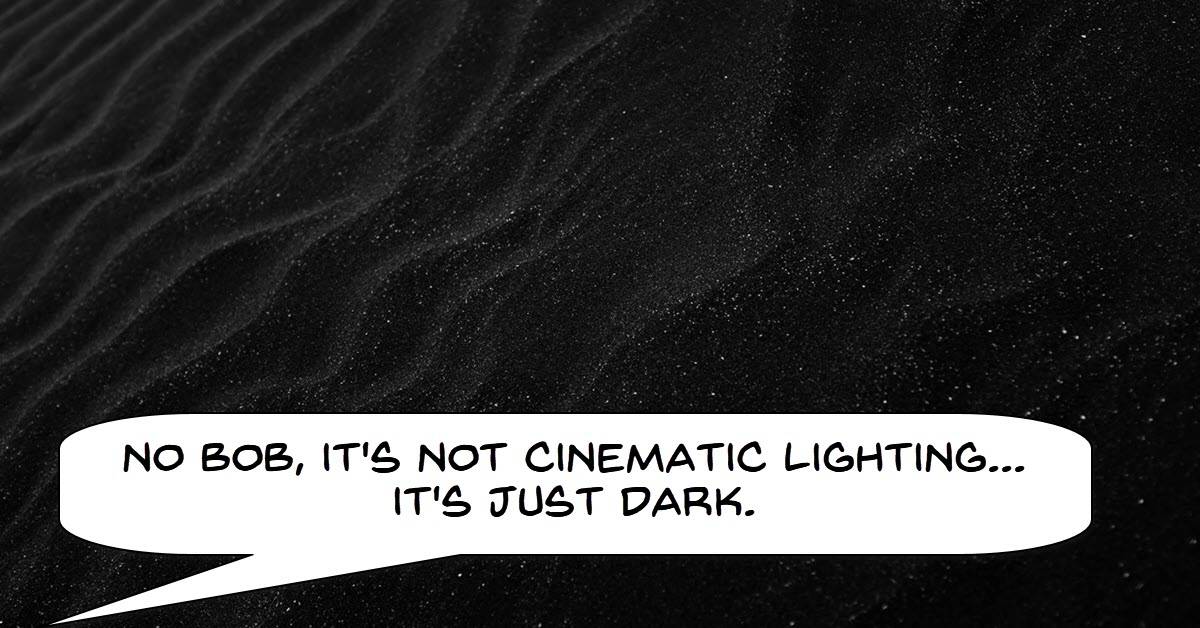 8 Steps to Cinematic Lighting
OK. So apart from the shameless self promotion of their video course for the first two minutes followed by the shameless 50 second promotion of Aperture lights, this is still worth taking a look at!
These are some great tips for lifting your footage out of the shadows and getting much better result through lighting.
---
Why You Need to Humanize Your Videos with Tim Schmoyer
I haven't added anything from Tim Schmoyer for a while now as he has been mostly releasing more advanced videos for those already established on YouTube.
This week he sat down for an interview aimed at those just starting up or who have a Channel but are kind of stuck.
This is a very non-technical interview with some great advice and tips for starting and growing a YouTube Channel.
---
Free Sound Effects
Every few weeks the guys at Shutterstock put together a collection of some kind of free assets anyone can use.
Sometimes it's images, sometimes footage and sometimes it is audio.
They have been pushing the audio side of things for a few weeks now and this week have gathered everything from those giveaways on to one page.
You can click through the link below below for all sorts of sound effects and there is no sign up process to go through.
---
Free Footage Collection
This is the second of the free stuff I have managed to find for this week and the footage on offer at Full HD is quite spectacular.
The assets are definitely free to download and use however like a few other sites there is a little catch.
It is not a big deal but does involve a few steps.
First you have to sign up for an account then when you want to download even the free stuff you have to go through the checkout process.
Kinda dumb really, I mean it's free so you are checking out to the value of $0.00!
---
Best Camera App for Android – 2021 Review
Although the specs for the video quality in your average smart phone are quite tiny, it is still possible to get some great looking footage.
This is especially true when balanced against the convenience of being able to load up and shoot at a moments notice.
One way to really extend those existing capabilities is through the use of a Camera App.
Check out the video below for the latest and greatest in Camera Apps for Android devices.
---
Favorite GOPRO Time-lapse Settings
Some time back GoPro's introduced more functionality for when it came to using them for time lapse sequences.
Of course just going with the default settings may get you there but understanding how to use them at their best will get you there in better shape!
---
How to Edit Galaxy Effects with Green Screen – FilmoraPro
Filmora Pro is the big brother to Wondershare's Filmora X that they released over a year ago now.
Essentially Wondershare didn't want to keep adding features to Filmora X resulting in that program becoming bloated and complicated.
After all the whole idea of Filmora X was to be simple and easy to use.
The effect shown in the video below although done in Filmora Pro is pretty basic as far as effects editing goes so if you understand what is being done you can do it in almost any comparable video editing software.
---
Basic Camera Shots To Improve Your Films
I have spoken about and referred to numerous tutorials on this blog on the subject of shots, what they are and how they shape audience perception.
The video below does not cover every shot known to mankind but instead only covers a few of the more common one then takes a deeper dive into what those shots are doing and why you would be using them… or not.
---
How To Edit LOOOONNG Recordings & Stream Highlights – DaVinci Resolve 17
Given how cheap video file storage has become over the years it is more common these days to end up with a lot of footage at the end of a shoot.
In the old days we had to be a bit careful about it but these days if you are not sure if you want that footage or not you can just shoot it anyway.
One of the key points that the pros always talk about when editing is the organization of assets before you even begin to think about editing.
That always holds true no matter how big or small the project.
In many cases even if you have done your organizing well you may still end up with a mountain of footage to deal with.
In the video below Casey goes over a simple method of working your way through this task in DaVinci Resolve using features that were not really designed for that purpose.
Even if you are not using Resolve I am sure your video editing software has some kind of similar function to help you not get lost in a sea of footage.
---
5 Macro Videography Tips
OK. So before you check out the video below let's set some more realistic expectations for this one!
I don't really think anyone reading this blog post is going to attempt macro shooting at the level shown.
I may be wrong but if you are looking to get into macro shooting I don't think your first step should be to go out and spend $2000 on a specialized lens as shown in the video.
Having said that the video does contain some great tips and advice on approaching macro shooting and what you should be trying to achieve.
Top photo by Adrien Olichon from Pexels