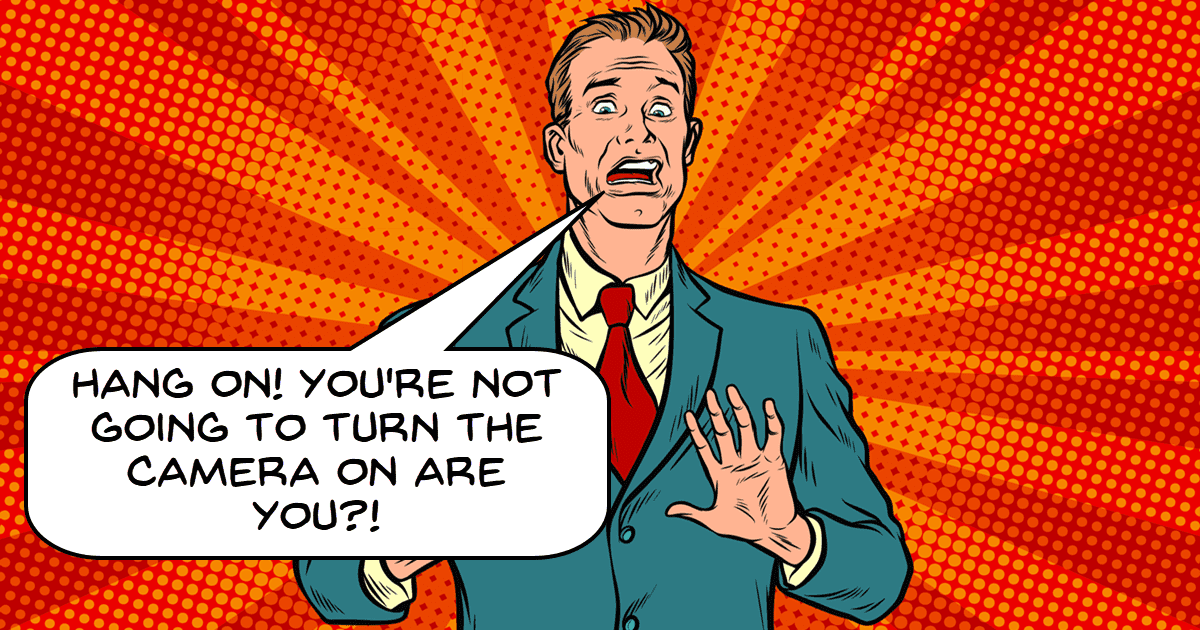 Boost Your On-camera Confidence with These 10 Tips
I am not sure I know anyone that really loves to be in front of the camera presenting video and to be honest I personally hate it.
Unfortunately if I do have to do it, that hatred comes across!
So if you are struggling with this here are some tips to help you overcome the nerves and look relaxed… or at least fake it well enough to be convincing!
---
Which Frame Rate Is Best For You? Smooth Vs. Cinematic
If you have been using your smart phone to shoot video you may have noticed that by default your videos are always at about a 30 Frames per second frame rate.
On other hand you may have also noticed mention of different frame rates and that they can affect how your videos look.
Check out the video below to get an in-depth look at frame rates and how different ones may be more suitable to different scenarios.
---
Isobuster 5.2 Released
I have to mention this week the release of an updated version of Isobuster and for those unfamiliar here's a quick rundown of what it is.
Isobuster is a fle recovery software that has been around for quite a long time now and is my absolute "go to" software for recovering lost data on any type of storage media.
It started out life as recovery for optical discs which is why I got it in the first place but these days can handle just about any kind of media you want to throw at it.
You can read all about the update HERE if you are interested but as you can see that very long list is the new stuff on top of what it can already do!
I use it as my weapon of choice for optical discs and you can see that article HERE
---
How to Create a Lightning Fast Hero Effect – Wondershare Filmora
OK so they describe this as the "Lightning Fast Hero" effect and I am guessing they don't want to use the word "Flash" so as not to draw attention to the copyright police!
Anyhoo there are some of the typical effects you see when the creator is trying to communicate fast motion. They are all pretty easy to lull off so give them a try!
---
How to Smooth Motion with Ease In and Ease Out
These days there are a gazillion little tools and settings hiding away in most video editing software.
The reality is that for the most part you have probably never heard of them and even if you saw them would have no idea what they are for.
Ease in and Ease out are a great example of this.
There is no way the marketing department is going to grab these features and use them prominently in an advertising campaign because they are just not sexy!
All that aside what they really are a very handy tools to add polish to your projects or sequences.
Check it out.
---
PowerDirector Q&A Live June 21, 2023
This is Maliek's bi-weekly (give ir take) Q&A session live on YouTube and if you are a PowerDirector user then this is a must.
Every time he shows a bunch of tips and trcks for editing your videos and it is not always confined to just using PowerDirector.
So even if you are not using PowerDirector there is usually something new and interesting to learn each time he hosts these get togethers.
---
5 Tricks That Will Make Your Videos More Interesting
These are some new ideas and tricks for becoming inspired or at least finding inspiration in unconventional places.
It also provides what I believe to be a very important lesson in how to learn to edit.
Instead of watching films or videos as the audience, watch them as an editor and keep asking yourself questions like what did the editor do, how did the editor do it and why did the editor do it.
---
Filmora 12.4 All New Features
Well as is usually the case the Filmora development train is still relentlessly rolling along with the release of yet another update.
This puts us at about version 12.4.1 but by the time I post this who knows where we will be!
In the video below you can see all the new features in this release.
The good news is that some of the previously released features such as ChatGPT integration are also being fine tuned and improved along the way.
---
"Done is Better than Perfect" is the Worst YouTube Advice Ever
Haven't heard from Daniel for a while now but this weeks he is back with a great video on being successful on YouTube.
The topic of this video is an important one but it also serves to illustrate a far more important point when it comes to following advice for online activities.
Too often I see little catchphrases like the one in the title that take on the gravitas of being some kind of unbreakable rule.
Usually there is some truth behind these statements but the fact that they then become an all or nothing proposition makes them misleading.
The missing ingredients are context and circumstances.
Sometimes done is better than perfect and sometimes not so much.
---
Make A Custom Motion Background in DaVinci Resolve – Fusion Tips and Tools for Beginners
This is another in the series by Casey Faris introducing you to the world of the Fusion Page in DaVinci Resolve.
As I have mentioned many times before the Fusion Page is probably the most powerful part of the overall DaVinci package BUT! It is wildly complicated.
One of the best ways to overcome the initial shock is to follow along with simple tutorials like this to get a grip on it.
---
---